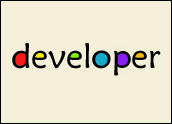 In what could be a blow to rival social networking sites, venture capital firmBay Partners on Wednesday launched a program to fund developers who write applications specifically forFacebook.
Dubbed the "AppFactory," the program will grant awards of US$25,000 to $250,000 to Facebook developers using a fast-track approval process. The company hopes to make up to 50 such awards, Salil Deshpande, a partner at Bay Partners, told the E-Commerce Times.
"We don't know how it will go," Deshpande added. "The only constraint will be our bandwidth in terms of the time and effort it takes to evaluate, manage and nurture these projects."
Facebook Platform
In May, Facebook opened up its application programming interface (API) to developers, allowing for the creation of what are often called "widgets" — mini-applications, such as slide shows — designed to run on the site.
In so doing, "Facebook went from being a social networking site to a real platform," Deshpande explained. "That's a pretty big step, and a mental and emotional shift.
"Bay wants to find the killer apps, whatever they may be, for this new social OS," he said. "With the AppFactory, we will help entrepreneurs discover, build and monetize them."
Since the AppFactory program was first announced Tuesday, Bay Partners has already received more than 30 applications, he said.
Freedom to Monetize
Currently, developers can write widgets for social networking site MySpace, which competes with Facebook, but they are not allowed to monetize them, Angela Strange, senior associate partner at Bay Partners, told the E-Commerce Times.
Following Facebook's release of its Facebook Platform interface in May, MySpace andLinkedIn announced that they would be making similar moves. LinkedIn's interface will be ready in about nine months, the company said; MySpace offered no timetable.
"It seems Facebook will have a very large lead and, for a while, will be the de facto standard," Deshpande added. For that reason, "other social networks, when they open up their APIs, may be forced to design their APIs to be at least compatible — if not identical — to Facebook's."
Opportunity Knocking
The result is an opportunity for developers, Bay Partners' Strange said.
"Internet startups have traditionally had to not only build a service, but also to find a way to attract millions of users and to make it possible for them to interact in meaningful ways," she explained.
"Facebook Platform provides an alternative to the destination-site approach that may be more viable and attractive for certain types of applications," she said. "By building on top of Facebook Platform, distribution can be dramatically expedited by leveraging an active user base of 29 million and growing."
MySpace currently has a membership approaching 70 million users.
Broad Support
"We're already starting to see developers useAmazon Web Services to build applications for the Facebook platform," said Steve Rabuchin, director of developer relations for Amazon Web Services. "This is happening because software developers know that their applications could become overnight successes and therefore may need to scale quickly and reliably."
In addition to funds, Bay is committing technical and business resources and a community of "factory entrepreneurs" to help ensure the success of the funded applications.
It chose to make many relatively small investments rather than a few large ones, because most developers don't need a lot of money to start testing the success of their applications in the community, Deshpande explained. In addition, "Facebook's API is well-architected enough that new application builders can just leverage the facilities built into the platform," he added.
Furthering the SaaS Concept
"This is pretty big," Rob Enderle, president and principal analyst with Enderle Group, told the E-Commerce Times. "It really furthers the overall concept of Software as a Service (SaaS) for the consumer market," he said.
"Facebook is a rocket right now," added Paul Gillin, author of The New Influencers.
Founded in 2004 as a site for college students, Facebook just recently opened up its membership to the public at large.
"It's a really good, robust community, and has become the MySpace for grown-ups," Gillin told the E-Commerce Times. "What they're finding is that the kinds of applications adults want to share are much more attractive to businesses than what teenagers want to share. Advertisers and software developers are rushing in."
Coming Soon
What kind of applications could result? Ultimately, only time will tell.
"If you asked somebody in 1994, when the browser and HTML and HTTP were being standardized, what types of applications they could envision, any answer they could have come up with would have been too narrow," Deshpande said. "All we know is that it will exceed imagination."