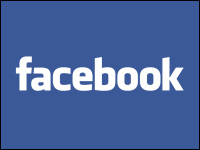 Twitter's blue bird may be the social media darling of the moment, but Facebook CEO Mark Zuckerberg says his company still has plenty to crow about.
In an interview with Bloomberg published Monday, Zuckerberg said his company plans to boost its hiring by 50 percent this year, thanks to technology workers looking for work after being let go by recession-plagued firms. Facebook, which currently has close to 1,000 employees, intends to pay for the new hires by dipping into its still-considerable pile of venture capital cash while controlling costs.
The ultimate goal, according to Zuckerberg: 1 billion users. With 250 million of them already sending out friend requests, offering up status updates and posting links to news stories and humorous videos worldwide, the company is well on its way to social media domination.
However, the new hiring strategy begs speculation from social network observers: What does Facebook intend to do with all the new talent? What new products and services should the company have in mind? With the recent acquisition of Friendfeed, can Facebook successfully manage all the ambitious growth plans?
Revenue Is Job No. 1
The recession is squeezing many tech company budgets. However, the resulting brain drain could indeed benefit Facebook by putting more qualified and talented developers and programmers on the market, ready to help the top social network in the world finally achieve profitability.
"Facebook has been focused on user growth for several years now," IDC social media analyst Caroline Dangson told the E-Commerce Times. "Now that the social networking platform has reached critical mass, Facebook is now making sure it has a sustainable business model. In addition to advertising, Facebook is building other revenue streams such as virtual gifts and testing a payment platform. Facebook needs to bring in lots of new talent to manage these aggressive expansion plans."
A Two-Faced Facebook?
More professionals are using Facebook to connect with each other, as well as with clients, prospects and suppliers, said Lon Safko, social media entrepreneur/consultant and coauthor of The Social Media Bible. As these networks continue to carve out their demographic niches, the new talent heading to Facebook could be used to help snag more office-type users — and the potential ad revenue that comes with them.
"They are looking for a more professional interface," Safko told the E-Commerce Times. "It seems LinkedIn has captured the 'professional Rolodex' market, MySpace the tweens up to age 29, and Facebook is everybody else. I think Facebook needs to cater to both personas. Professionals are looking to engage in two ways; on a personal level and then on a professional one. So with Twitter I suggest that you create two personas, one for each. Facebook is more of a one-size-fits-all. I think there's a market for both."
More Tools and Integration, Please
Facebook, Safko suggested, could use the hiring spree to boost tech support and provide the infrastructure for adding features like webcam friend conferencing and aggregation. "There's always room for more social tools and compatibility, especially integration with other existing sites, such as scraping your favorite blogs, news, videos, pictures," he said.
Facebook may also be wise to take a page from Google's Wave, now in early stages of development, Safko added. While Wave offers all kinds of social media communication features — email, messaging, linking, etc. — in what he calls a sterile environment, "if Facebook could pull off many of those features within a single, trusted environment of more than 250 million, they would really have something there."