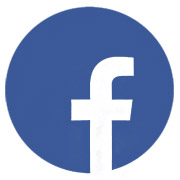 Ever since Zynga and Facebook parted ways last fall, there's been speculation that Facebook might launch its own gaming intiative. Sure enough, the social network this week announced its own Mobile Games Publishing platform, an effort that's designed to give more visibility to small and medium-size mobile game developers.
"Through the program, we will work with select game developers and provide promotional support for their games in placements across our mobile apps," said Facebook software engineer Victor Medeiros on Tuesday. "This will bring new, high-quality mobile games to the millions of Facebook users who love to play games."
Formally announced at the Casual Connect conference currently under way in San Francisco, Facebook's new mobile games effort is launching as a pilot program to start. Ten developers are currently signed on, though many more have apparently applied after the announcement.
Early developers to join the program include 5th Planet, which has the RPG card battle game Dawn of the Dragons; Brainbow's puzzle-adventure game Dr. Newton: The Great Brain Adventure; and Gameloft's medieval strategy simulation title Kingdoms & Lords.
The social network will start marketing games published under the platform immediately. The games, and ads for those games, will show up only on mobile devices. Facebook will take a share of the revenues under this publishing program.
Facebook declined to provide further details.
Publisher's Choice
It isn't clear just how selective Facebook plans to be with its Mobile Games Publishing platform.
What is known is that Facebook will look at the demand for games within a category when deciding whether to accept developers and specific games into the program. The program will look for a range of games across popular categories such as match games, adventure games and other genres.
Facebook will also consider a game's long-term monetization potential and ability to grow globally. Developers are encouraged to apply on Facebook's Mobile Games Publishing page.
'Gaming Is a Critical Component'
"Facebook is pursuing a platform strategy that maximizes/optimizes user engagement with its services, and gaming is a critical component of this experience-driven strategy," analyst Harry Wang of Parks Associates told the E-Commerce Times.
"Compared with Apple or Google, Facebook is at a disadvantage for lacking a device platform and a dedicated app store, but enjoys advantages such as a massive user base, heavy network usage and enhanced monetization opportunities," Wang explained.
"By becoming a game publisher, Facebook can pursue a more diversified platform strategy and become more competitive in this 'platform fight,'" he added.
More Than 260 Million People
Publishers that make it into the program can tap into Facebook's mobile gaming user base, which the company says is over 260 million people.
"They can offer the entire of Facebook's social network for distribution, which is already fine-tuned for advertising," social media consultant Barbara Lingtold the E-Commerce Times.
Games published by Facebook will be able to take advantage of several features on the social network, Ling said. Features include requests, feed dialog, notifications API, Open Graph and game groups.
Open Graph is "very powerful," she explained. "Gamers can use hashtags for their comments and reference the games in question, as well as share high scores, achievements, milestones and custom actions, etc. This, in turn, is trackable and shareable by other users in Facebook."
In fact, it's possible Facebook can tap into its vast network to offer something that iTunes and Google Play haven't tackled just yet: demographics.
Analytics and Demographics
"They are going to target demographics, which can't really be done on Google Play or iTunes," Wanda Meloni, founder and senior analyst at M2Resarch, told the E-Commerce Times. "That is going to be an interesting play, to have these small developers have a much more targeted consumer base."
Facebook also has other resources to target consumers.
"Because Facebook has its analytics, they know what games people have already played," said Meloni.
'Small Publishers Will Benefit'
Developers were quick to apply for the new Mobile Games Publishing program, and no wonder: Games picked up by the program will have strong resources at their disposal.
"In theory, smaller publishers will greatly benefit from a platform like Facebook," said Wang.
Then again, "all competing mobile game publishing platforms have ramped up efforts to attract game developers," he added. "As a result, small game publishers today have a similar opportunity of success with iTunes or Google Play as well.
"If Facebook differentiates its game publishing services with higher revenue share, lower operating cost, better game discovery, more effective marketing program, or more robust analytics and reporting tools, it could have a higher chance of producing hit game titles," Wang added.
'The Hardest Part'
One developer — Arctic Empire — has already submitted an application for consideration on its upcoming titles.
"Distribution is always the hardest part," Josh Garellek, founder and CEO of Arctic Empire, told the E-Commerce Times. "Getting eyeballs and downloads is costly.
"Having [Facebook] as a publisher and on your side doing the work for you really helps," he added.
'A Natural Fit'
Mobile is a big push for Facebook, and promoting games on the mobile platform will benefit Facebook's advertising as much as it will benefit game developers. More specifically, Google Play and iTunes aren't the only platforms that will be affected by Facebook's new initiative.
"Zynga should be very worried indeed," said Ling. "Facebook also recently announced that 41 percent of its advertising revenue was derived from mobile; helping developers publish more mobile games will result in more mobile usage, which gives more of an opportunity for … mobile advertising, thus boosting Facebook's revenues."
In short, Ling concluded, "gaming is a natural fit into Facebook's current plans."