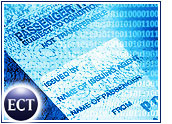 Flying high on strong sales, online travel site Expedia.com (Nasdaq: EXPE) said Mondaythat it posted its first-ever profitable quarter more than a year ahead ofschedule, and projected that income for the next fiscal year would beat WallStreet estimates.
"This was a breakthrough quarter for Expedia," company president andchief executive officer Richard Barton said. "We have demonstrated not only that significant consumerdemand exists for our services, but also that our business model is soundand profitable."
The Bellevue, Washington-based company reported third quarter earnings ofUS$4.4 million, or 9 cents per share, on revenue of $110 million beforecharges. During the same quarter last year, Expedia posted a loss of $21.4 million,or 50 cents per share, on $59 million in revenue.
Expedia, which is 70 percent owned by software giant Microsoft, said itachieved the results due to the success of its new technology platform and increasing sales of more lucrative, higher margin packages, as well as the ongoing adoption of online travel purchasing by consumers and suppliers.
As of the close of trading on Tuesday, Expedia was up $4.11, or 15.8 percent, at $30.12.
Flight Pattern
In recent quarters, the online travel industry has proven to be one of thebest performing e-commerce sectors.
Earlier this month, niche competitor Travelocity.com also reported itsfirst-ever profitable quarter, posting an operating profit of $618,000, or 3cents per share, on revenue of $72.9 million before several one-timecharges.
"I think it's impressive what Travelocity and Expedia have been doing lately," Morningstar analystLangdon Healy told the E-Commerce Times. "It's a sector that seems to have taken hold."
Dog Fighting
Despite the strong results, competition for customers remains fierce. Inaddition to airline sites — which have aggressively moved to snag a greatermarket share — the upcoming launch of airline-operated mega-site Orbitz will pose an even greater competitive hurdle.
To offset this threat, both companies have been expanding beyond strictairline ticket bookings and into entire vacation packages.
"That's somethingthey'll be able to sustain for a while, but there still is significantrisk," said Healy.
"Orbitz is going to be tough to compete against and it's an open book as towhat's going to happen," Healy added. "The big question is how deeply isOrbitz going to cut into their market share."
Name-Your-Own-Profits
Slightly behind the curve is name-your-own-price e-tailer Priceline.com.
Earlier this month, Priceline said it was "on track" to report first-quarter results at the high end of analyst forecasts for a lossof 5 to 7 cents per share before restructuring and other charges, andpredicted a pro forma profit for the second quarter.
Priceline is expected to report its first-quarter results after the close of trading Tuesday.
Revenue Streams
Factoring in non-cash stock option expenses and amortization of goodwill andintangibles, Expedia said that net losses for the third quarter that ended March31st totaled $17.6 million, or 37 cents per share, compared to a loss $66.5million, or $1.56 per share, in the year-ago period.
More than 1 million customers bought services through the company in thequarter, an 86 percent increase from a year earlier, Expedia said.
Expedia said that agency revenues jumped 88 percent to $33.5 million, andmerchant sales rose 98 percent to $67.1 million from the year-ago period.International sales climbed 57 percent from the second quarter.
"This performance highlights the attractive cash flow characteristics of ourmerchant business model," said Expedia senior vice president Greg Stanger.
Looking Ahead
The travel firm left the quarter with $151.7 million in cash and marketablesecurities, an increase from the $33.2 million reported in the previousquarter.
Expedia expects to post a profit income before items of 6 cents to 9 centsper share in the fourth quarter, beating analyst estimates of a loss of 3 centsper share.
For fiscal year 2002, the company said its profit would fall in the range of30 cents to 40 cents per share, which would easily beat the First Callconsensus of a profit of 13 cents per share.
However, Stanger noted that "actions of existing and new competitors, trendsin the overall economy and the inherent difficulty of making forecasts"could cause the results to "vary materially" from these projections.