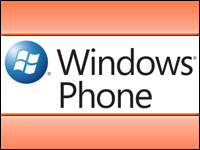 Twenty-one-year Microsoft veteran Charlie Kindel announced he is leaving to start his own company via a blog post on Monday. He joined the Windows Phone division in 2010, prior to its launch, and has been serving as general manager. He led the team that built the Windows Phone application platform and worked as developer evangelist.
During his career at Microsoft, he has worked on projects such as Internet Explorer 3, Windows Millennium and Windows NT 4.
Kindel indicated that he still has full confidence in the Windows Phone platform, but at this point, it is unclear whether he made the decision to leave on his own or was pushed off the cliff by Microsoft.
The news comes on the heels of a comScore report that Microsoft's smartphone market share has plummeted. The critical Windows Phone 7.5 update, Mango, is set to arrive in October, and anticipated Windows Phone-powered Nokia phones are not yet available. Windows Phone is at turning point, and these next few months will likely be the proving ground — or perhaps, the battleground.
Late but Strong
"[Windows] Phone 7 was initially late for a mobile platform, but the ecosystem is growing fast," Neil Shah, analyst for wireless devices strategies at Strategy Analytics, told the E-Commerce Times. "They have added 25,000 apps in the last six months. One issue Microsoft is facing is that Android is an open platform, while the Windows Phone is licensed. That gives Microsoft a big headwind."
The Windows Phone platform is more intuitive and slick than Android, in Shah's view.
Also, "the support of the Windows platform is stronger because it's a licensed product," he said. "Microsoft has always had a good community of developers — a great ecosystem. Now they have to migrate their ecosystem to the mobile platform."
Both Android and Apple have multiyear jumps on Microsoft in the smartphone platform market. Given this, it's not surprising Microsoft seems to be lagging — but that doesn't mean it's doomed.
"Android have been in the market since 2008, and Apple has been in the market since 2007," said Shah. "Microsoft has been in the market for only a year. They will improve. They're now migrating to Japan. You'll see a lot of devices roll out in 2011."
Watch for the Mango Plunge
The Mango update and the release of Windows-powered Nokia phones could give a boost to the Windows Phone platform. Yet Microsoft will have to paddle hard if it wants to stay afloat.
"Windows Phone 7 has gotten off to a pretty slow start," Allen Nogee, principal analyst for wireless technology at In-Stat, told the E-Commerce Times. "To be fair, the number of WP7 devices has been limited, and an update, Mango (7.5), is expected in the fall. That should help."
The popularity and hype surrounding iPhone and Android could be putting a dent into the potential developer population interested in Microsoft. One factor is that people are choosing phones based on what's hot, not necessarily on what's best for their needs.
"I've often thought about what leads a user to select a smartphone with one OS over another, and I think there are three factors," said Nogee. "First, I believe that many people get the phone OS type that their friends have. If their friends like a type of phone, someone is much more likely to purchase it."
The media exposure of a phone is also critical. An OS that is not as prominently covered in the media could be ignored by consumers as well.
"Availability and application variety are important," said Nogee. "Is the phone prominently visible at the phone store where the user shops? Are their ads on TV? Is there a good choice of applications? And is the phone OS not hip anymore because so many people have it already, or because some other factor is limiting adoption?"
The developer community naturally goes where the action is. The iPhone and Android count their apps in the hundreds of thousands. Windows Phone has only dozens of thousands.
"The first strike against Windows Phone is not that many people have it," said Nogee. "Second, Windows Phone isn't widely available yet, and because the OS needs to be licensed from Microsoft at a cost — unlike Android, which is free — not as many phone manufacturers have jumped."