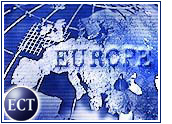 While European e-tailers are improving customer service, they still have a long road to travel when it comes to order fulfillment, according to a new study released by Andersen Consulting.
"Clearly, the issues that plagued online shopping in the U.S. last year plague Europe this year," said Robert Mann, an associate partner in Andersen Consulting's supply chain practice.
In conducting the study, Andersen placed 445 test orders with 162 Web sites in early 2000 and evaluated the e-tailers' ability to fulfill orders, process payments and handle returns. A mix of large e-tailers, dot-com startups and brick-and-click companies were surveyed.
Lost in Cyberspace
The study said that 39 percent of orders placed with European e-tailers were not completed. Of those, two-thirds were completed online without a glitch, but for some reason, the goods were not delivered.
The remaining third of incomplete orders suffered technical or procedural glitches in the online ordering process.
According to Mann, European retailers are slightly behind their U.S. counterparts on the e-commerce learning curve. Mann commented that in the last year, American e-tailers have learned that "the long-term success of a business-to-consumer (B2C) model depends on reliability and efficiency of product fulfillment."
The Andersen study found that e-tailers in the various countries studied — France, Germany, Italy, Spain, Sweden and the United Kingdom — were performing at different levels of efficiency. E-tailers in the UK, where 80 percent of online orders were successfully delivered, were leading the pack.
Despite these shortcomings, many analysts believe that e-commerce in Europe is set to boom. A report released earlier this year by Forrester Research predicted that European online B2C sales will grow from $2.8 billion (US$) in 1999 to approximately $170 billion in 2005.
Notice, Notice, Notice
Still, the industry has room to grow when it comes to providing consumer service. The Andersen study found that only two-thirds of the Web sites reviewed sent shoppers confirmations that orders had been placed, while a mere 27 percent provided a shipping confirmation. Approximately 25 percent of the sites provided both order and shipping confirmations.
UK e-tailers were most conscientious about sending out order confirmations, with 79 percent notifying customers that their orders were being processed. Italian companies were most effective at providing shipping confirmation.
E-tailers in all of the countries studied got poor marks for failing to give online shoppers information about product availability and refund policies. The report said that fewer than 25 percent of e-tailers surveyed offered information about whether a particular product was in stock at the time of purchase and only half of the businesses surveyed clearly posted a returns policy.
"One thing is evident — like the U.S. last year, European online retailers are making strides in managing the order process, but they still have a long way to go in managing the overall service proposition in terms of fulfillment and returns," said Mann. "The success of the business depends not only on attracting demand to the site, but on fulfilling this demand in a way that creates repeat business."
Ships in the Night
Another area where e-tailers need to improve, according to the Andersen study, is in providing customers accurate delivery information. Only 28 percent of e-tailers provided consumers with an expected delivery date, and less than half of those e-tailers were able to deliver the goods early or on time.
Overall, 57 percent of the successful orders were delivered within a week. Swedish e-tailers did a better than average job of delivering goods, with 71 percent of Swedish orders arriving within seven days. However, when e-tailers were shipping between European countries, the percentage of deliveries arriving within a week dropped to fewer than 40 percent.
The survey also found that delivery times vary widely between product types. Gift products arrived within a week of the order about 75 percent of the time, but only slightly more than 25 percent of electronics were delivered within a week.