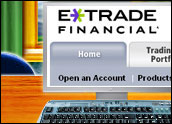 E*Trade Financial today announced its second acquisition in as many days, scooping up an investment advisory firm in a deal that augments its much larger, US$700 million buy of Harrisdirect.
E*Trade did not disclose the purchase price it will pay for Boston-area-based Kobren Insight Management, a registered investment advisor that handles some $1 billion for private clients, primarily those with high net worth.
The online broker-turned-financial services generalist said the purchase helps extend its strategy of aligning with strong investment advisors in key regions of the country, a service targeted at private clients with at least $250,000 in assets.
Larger Strategy
E*Trade said the deal will contribute nearly $10 million in revenues and $2.3 million in net income in FY 2006. Kobren also provides management services to several mutual funds operated under the Kobren name.
The company said the back-to-back buys are part of its larger strategy to evolve from an online broker dependent on shrinking trading fees to a "fully integrated financial services firm."
"The acquisition of Kobren Insight Management will bring customerrelationships that can be monetized through our cash, investment and credit solutions," President and COO R. Jarrett Lilien said.
E*Trade said the Kobren deal would close by the end of the year and that the firm will keep its name, its headquarters in suburban Boston and all eight employees, including the founder and six analysts.
E*Trade also made it clear it plans to "continue to look toward acquiring established wealth management firms in key customer markets," including New York City, Philadelphia, Washington, D.C., Atlanta, Orlando, Chicago, San Diego and San Francisco.
Two Buys, Two Goals
John Taladay, an M&A and antitrust lawyer with the law firm of Howrey in Washington, D.C., told the E-Commerce Times the back-to-back deals have different strategic goals.
"With Harrisdirect, they're trying to gain economies of scale," he said. "With Koben, the goal is economies of scope. The thinking is if you've got a broader offering, if you have customers with more than one service with you, that raises the cost of switching to another broker or firm."
That fits with E*Trade's longer history. The online brokerage became one of the first in the industry to venture into online banking and was an early adopter of a bricks-and-clicks strategy, setting up kiosks and storefronts for its E*Trade Bank.
Taladay also said while completing two mergers at once ratchets up the risks involved with all acquisitions, the fact that two different business units are involved should make it possible for E*Trade to smoothly integrate both buys at once.
"If you had a situation where they were trying to buy and integrate a handful of online brokers all at once, that would be a problem," he said.
Room to Shrink
E*Trade's purchase of Harrisdirect came after it attempted to convince Ameritrade to merge with it. Instead, Ameritrade moved on its own, buying TD Waterhouse in a deal valued at close to $3 billion. At least one analyst now believes that the stronger Ameritrade, which by some measures will be the top online brokerage firm after the merger, might become a potential buyer of E*Trade.
Taladay believes that the current rash of deals will pass antitrust muster and that with a handful of active online brokerage firms still in the mix, the industry still has enough players to keep firms competitive and protect consumers.
"If you start getting down to two or three firms, that's when you might start to have a real issue," he said. A major merger, such as Ameritrade moving to take over E*Trade, would likely raise some antitrust concerns, however.