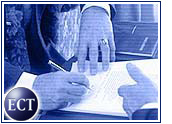 Bankrupt e-tailer eToys has sold its BabyCenter unit to Johnson & Johnson (NYSE: JNJ) for US$10 million in cash, the health care products giant announced Friday. The sale price constitutes a fraction of what eToys paid for BabyCenter two years ago.
The asset sale comes after eToys and Goldman Sachs tried for months without success to find a buyer to take over the once high-flying online retailer, and days after eToys announced it will file for bankruptcy protection from its lengthy list of creditors.
Included in the sale of the BabyCenter unit are content sites BabyCenter.com, ParentCenter.com and BabyCentre.co.uk., according to Johnson & Johnson.
However, the similarly named BabyCenter Store, a retail outlet, will not be part of the sale. Instead, the BabyCenter Store will be temporarily closed, pending the outcome of eToys' bankruptcy proceedings.
Johnson & Johnson, which is based in New Brunswick, New Jersey, said it will maintain the BabyCenter unit's San Francisco headquarters and that BabyCenter "expects to retain and add to the current staff."
According to published reports, Johnson & Johnson may expand the unit in the future, possibly to include an e-commerce component again.
Jewel in Crown
In many ways, BabyCenter had been a bright spot for eToys ever since it acquired the site in mid-1999 for $150 million worth of stock, outbidding Amazon.com and other suitors.
During the past two years, the site regularly ranked high in generation of Internet traffic, and became a surprise winner of a 2000 Webby Award.
eToys itself has fared far less well, however. The company's days have been numbered since mid-2000, when it began to appear on dot-com death watch lists of potential shakeout victims, due to its fast cash burn rate.
The timeline for eToys' demise accelerated when eToys warned in December that it would miss fourth-quarter revenue targets, due in large part to fierce competition from a site operated jointly by Toysrus.com and Amazon.
Slash and Burn
eToys followed that news with word of 700 layoffs in January and a warning that it would burn through its cash reserves by the end of March.
In mid-February, eToys laid off the rest of its staff, saying it owed more than $274 million to creditors, but was still holding out hope for a last-minute rescue.
Earlier this week, eToys announced it would file for bankruptcy protection within days. The e-tailer also told investors that it would soon be delisted from the Nasdaq exchange and that its stock should be considered "worthless."
The eToys site is slated for shut down on approximately March 8th.