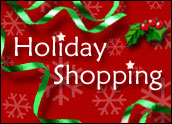 While mainstream America is flocking to sites like Amazon.com, Froogle and Yahoo Shopping, ethnic minorities are showing an interest in something different from the online shopping experience.
Research conducted by Insight Research demonstrates that meeting the needs of ethnic consumers is becoming financially rewarding for online portals.
Insight predicts that affinity portals based on demographics, such as gender or race, can attract users otherwise disenfranchised or not culturally addressed by the large, horizontal generic portals.
Sites like BlackPlanet.com, AsianAvenue.com and MundoTeq.com are serving up culturally sensitive shopping, content and community this holiday season in an effort to cash in on online shopping revenues that Forrester Research predicts will generate more than US$13 billion.
Gartner analyst Adam Sarner told the E-Commerce Times that it is all about three things in the ethnic market: relevancy, relevancy and relevancy.
"There is a need for ethnic relevancy in the online portal shoppingexperience," Sarner said. "Google is like the hitchhiker's guide to the galaxy. It's the answer to life, universe and everything. Portals that are specific to a certain segment of the population become relevant. Relevancy is king," he explained.
Ethnic Portals Make Holiday Push
So in addition to the big name brands, lesser-known ethnic portals are also seeking to cash in this holiday season. Specifically, African American and Hispanic sites are coming online to serve a cultural shopping experience to their respective niches.
African American Shopping Today, located at BrownHorizonShopping.com, is one Web site that was launched recently. Site founder Eric Brown is hoping to narrow the digital divide for African Americans with the new site.
"Even though the Internet has made shopping online with a computer second nature, many African Americans still find it difficult to locate Web sites that cater specially to African Americans," said Brown, who also operates BrownHorizonsArt.com, a popular African American art site.
"African American products are in a very niche market, and many Web sites do not carry items specific for African Americans. If they do carry products, they only carry a few items. Thus, there is almost no variety in the available selection, and the prices are usually too high," Brown explained.
Community sites like BlackPlanet.com, which is aimed more toward romance than shopping, still provide a prime opportunity for access to culturally relevant vendors, according to Neilson//Netratings analyst Heather Daugherty.
"Online ethnic dating services and shopping go hand in hand," Daugherty told the E-Commerce Times. "If somebody is going to spend a lot of time on BlackPlanet.com accessing mail and personals, then it makes sense to help drive them to retailers."
It's a larger opportunity than one might think. Blackplanet.com now boasts a membership of more than 13 million. Another African-American portal, BlackVoices.com, has 10 million members.
Se Habla Espanol?
Meanwhile, Hispanic consumers present one of the largest opportunities on the Web. Internet research powerhouse comScore Media Matrix reported that 14.6 million Hispanics access the Internet from home, work and school. Considering the fact that U.S. Hispanics account for $686 billion in purchasing power, online retailers who cater to this group are looking forward to a strong online holiday shopping season.
"You are seeing a lot more retailers offer shopping in Spanish andtranslating their sites," Daugherty said. "Both Home Depot and Lowe's allow you to switch to Spanish-language shopping. That is becoming a lot more common because the Hispanic population is growing."
Terra.com is catering to the Hispanic consumer with practical gifts like"Tarjetas Telefonicas," or phone cards, that reach 200 countries. Fullyanimated "postales," or e-cards, also add to the user experience. And the Envios de Dinero money transfer service allows U.S. Hispanics to send cash to relatives in foreign lands.
"Last season, online shoppers reported that they were overwhelmingly pleased with their online shopping experience," Amy Givens, manager of business development for Terra.com, said. "Terra.com is committed to offering a wide array of gift items and service options to make holiday shopping easy with a click of a mouse."
Meanwhile, MundoTeq.com has made new additions to enhance the online shopping experience for its customers this holiday season. MundoTeq.com is betting that featuring Barnes & Noble and a Spanish language online casino will draw visitors.
"We will continually add both big name e-retailers as well as others who are willing to take time and effort to cater to our market," said JeffLieberman, CEO of WorldTeq, MundoTeq.com's parent company. "Through an affinity program, MundoTeq shares in the profits for sales generated through these e-retailers."
Asian Avenue
An incredible 48 percent of Asian households buy online, making them the ethnic group most likely to participate in e-commerce, according toForrester Research. Additional research shows that Asian Americans as a group are among the most active people online. Sites like AsianAvenue.com and Click2Asia are popular in this segment.
The Insight research report authors said that when sites go beyond "in-language" translations and move in the direction of cultural sensitivity to address the special communities they serve, they have a potential to induce a loyalty not usually associated with most generic sites.
"Ethnic groups are definitely flocking to specialized portals," Daugherty said. "It makes perfect sense, particularly when it's presented with true cultural relevancy rather than just putting a cultural twist on it."