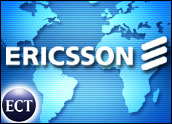 Swedish wireless equipment giant Ericsson is hoping to boost its multimedia services for the Internet with the purchase ofTandberg Television.
The buy could push Ericsson to the vanguard of IPTV, or Internet Protocol Television, which is likely to be one of the major markets for the telecom industry in the near future. IPTV uses a broadband Internet connection to deliver television programming.
"The whole convergence of mobile and wireline systems is key to everyone's business plans right now," Michael Arden, a principal analyst with ABI Research, told the E-Commerce Times.
Not Yet a Done Deal
Ericsson has offered 9.8 billion Swedish krona (US$1.4 billion) in cash for the company.
However, Tandberg said its board of directors will review the terms and conditions with the assistance of its financial and legal advisors. The company will not comment further until that process is complete.
As television content increasingly moves onto computers, phones and other mobile devices, more deals between equipment makers and broadband content providers are expected, according to Arden.
"Ericsson has a strong market position on the mobile side, as well as fixed lines," he noted. "This is the next logical move to expand services not only in the home, but onto mobile handsets."
Key Technology
Another key to the deal is Tandberg's position as a leader of video solutions over the Internet and mobile networks. The company has been a pioneer of the important technology of video compression, MPEG-4, which is key for delivering high-definition TV though broadband.
Ericsson is one of several vendors jumping into the IPTV space, selling equipment to cable and telecom companies that allows them to offer interactive TV broadcasts, video-on-demand and other multimedia services to the home over broadband connections, Arden pointed out.
"The deal follows a pattern of other players in the market," he said, noting that Ericsson's competitors have also been busy inking convergence deals as of late.
France's Alcatel recently acquired U.S.-based Lucent Technologies, and Nokia and Siemens have joined in an effort to compete in the space.
IPTV Opportunities
IPTV will be "the biggest networked multimedia opportunity going forward," Ericsson Chief Executive Carl-Henric Svanberg said, and he expects the merger will "create a leading player in networked media solutions for telecom, cable and satellite operators, as well as media companies."
IT services will propel a large part of the traffic growth expected in the world's mobile and fixed networks, Svanberg predicted.