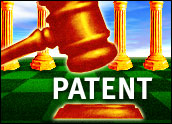 EBay has moved closer to scoring a major victory in a long-running legal case after the U.S. Patent and Trademark Office issued a finding that patents the auction giant has been found guilty of violating should be revoked.
The Patent Office issued a preliminary finding suggesting that patents previously issued to MercExchange should be revoked after a determination that it claimed inventions that either were obvious or had been anticipated by other patents.
Appeals Process
The decision stems from a re-examination of previously issued patents that eBay sought last year. The Patent Office made a similar ruling in January involving another MercExchange patent that seeks to cover consignment-style auctions.
The decisions are considered preliminary and give MercExchange several avenues for appeal, first through a review process with the Patent Office and, later, if necessary, through the federal court system.
So far, the courts have been more favorable to MercExchange. In May of 2003, eBay was found guilty by a jury of violating two of the firm's patents. One dealt with the "Buy it Now" and other fixed-priced, or no-haggle, sales methods that eBay uses on its auction listings, and the second with a comparison shopping tool.
Last month, an appeals court upheld the ruling on the instant sales feature, but invalidated the comparison shopping tool patent claim. That appeals court ruling upheld a judgment of US$25 million against eBay and kept in place an injunction that had been issued ordering eBay to stop using the tool.
Clouds in Forecast
While the jury award — which at one point stood at $35 million — can be easily absorbed by eBay, the longer-range impacts have been a wildcard.
Most analysts believe eBay would seek to license the technology if necessary to keep its Buy it Now feature in place rather than giving it up entirely. Fixed-price sales have long been an important part of eBay's expansion beyond pure auctions and are favored by many users of the site as an alternative to waiting the week or longer for traditional auction sales to run their course.
What such a long-term licensing scheme would cost has always been one of the unknown factors. And because eBay claims it did nothing wrong, analysts believe it will exhaust all of its legal options — a process that could take several years — before attempting to negotiate a licensing deal.
In a statement, Jay Monahan, eBay's vice president of intellectual property, said the rulings "put a major cloud over MercExchange's key patents."
"EBay has maintained all along that the patents are not valid, and the Patent Office seems to agree," he added.
MercExchange called that suggestion "speculation" and said that the process was far from over.
On the news, eBay shares were moving higher in early trading today, gaining nearly 5 percent to $37.68.
Familiar Mess
EBay finds itself in the midst of a row that has a familiar feel to many companies in the technology and Internet spaces. While several high profile cases have grabbed headlines — notably the battle that Amazon waged and eventually won to protect its One-Click payment system — scores of such disputes are settled quietly annually with licensing deals and even acquisitions that give a larger company access to a smaller firm's portfolio of patents.
Amazon has found itself on the other side of the legal stick as well, having been sued for infringement of a patent last year by Cendant, which said Amazon trod on a process it patented for making recommendations to customers for additional purchases based on what they'd bought in the past.
Patent experts say the broadness of patents such as that or of short-circuiting an auction by paying a higher price to the seller up front are so broad in nature that they often crumble under close scrutiny and challenge, especially when evidence of prior art, or proof that the ideas in the patent were contemplated before the patent was granted, can be presented.
Meanwhile, patent experts say the government office that reviews and grants patents underwent a significant reform movement starting in 2000 and that many of the patents granted around that time or before have come under renewed scrutiny.
Legal Entanglements
Attorney Steven Frank of Testa, Hurwitz & Thibeault told the E-Commerce Times that hundreds or thousands of patents might have been sought and granted during a time when the office was under-staffed and otherwise ill-equipped to handle the flood of requests.
"The result is an enormous potential now and into the future for legal entanglements over patents," Frank said. The situation could become even more difficult if the Patent Office begins to reverse course by removing earlier patent grants, which in turn could prompt more companies to seek re-examinations, especially those that have suffered adverse court rulings.