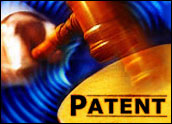 The U.S. Supreme Court has ordered a lower court review of the eBay and MercExchange case, a decision that could have far-reaching impacts for small firms that hold technology patents — and larger companies that often find themselves locked in patent litigation.
The high court's unanimous decision sets aside a lower court ruling that barred eBay from using technology patented by MercExchange, a Virginia-based firm that won a US$25 million jury verdict in U.S. District Court against the auction giant in 2003. MercExchange asked the U.S. Court of Appeals to order an injunction; it did and eBay appealed that decision to the Supreme Court.
The case focuses on the technology behind eBay's "Buy It Now" feature, which lets buyers short-circuit the auction process to complete a fixed-price sale.
The Supreme Court said companies found to have infringed patents shouldn't necessarily be required to change their products to avoid future violations of those patents, that such a decision should be left up to the judge presiding over a case to determine whether alternative solutions are more fair to both parties.
"The decision whether to grant or deny injunctive relief rests within the equitable discretion of the district courts," Justice Clarence Thomas wrote in the decision. He said whether to issue an injunction should take into account other factors, including whether financial damages paid to the patent holder are adequate.
Winners and Losers
Neither eBay nor MercExchange was immediately available to comment on the decision and it was not immediately clear what the time frame might be for the lower court to take up the injunction request again.
eBay has said that an injunction would not harm its business — even though more than a third of all sales that take place on its platform are now fixed-price sales — because of changes it has made to its technology.
Still, the ruling is a major win for eBay and the alliance of technology firms that had lined up behind the auction company, including Microsoft and Intel. Those companies said that the threat of such cease-and-desist orders enables patent owners to gain unduly large licensing fees.
Defending Against Patent Trolls
The decision will make it much harder for so-called patent trolls — firms that do not utilize their own technology but license it to others — to leverage large settlements, Tim Meece, an IP attorney with Banner & Witcoff, Ltd., told the E-Commerce Times.
"It definitely removes an arrow from the quiver of the patent trolls," he said.
The case comes too late to help Research In Motion, however.
That company has already signed a $612 million settlement with NTP, which had won a patent infringement verdict and which was pushing for a judge to order RIM's BlackBerry service shut down in the U.S. RIM had hoped a ruling from the Supreme Court on the eBay matter would bolster its own case, but settled under the gun, as a judge was preparing to rule on an injunction that could have altered or shut down millions of users' handheld e-mail services.
"I think the settlement value in the NTP case would have been dramatically reduced if this decision had come down before the settlement," Meece said. "That was the whole problem for RIM — an injunction would have seriously harmed them and you had a situation where the plaintiff in that situation was commercializing the technology."
Impacts Debated
The ruling is a blow to those on the other side of the patent debate, a coalition that includes drug makers such as Pfizer and Johnson & Johnson as well as some research universities and other groups.
The U.S. Justice Department had also filed a brief backing MercExchange's position, saying that weakening patent holders' positions in such cases could add to backlog and delays in such cases by removing a key incentive for companies to negotiate settlements.
Meece, however, said the court's decision to implement a four-part test to determine whether an injunction is appropriate should mitigate the concerns those companies expressed. The test requires a judge to determine whether a plaintiff has proven irreparable harm; to weigh whether a plaintiff has shown that monetary damages are not adequate; to balance the hardships either side will face if an injunction is granted; and to ensure the public interest is not harmed.
While NTP was widely seen as fitting the mold of a "patent troll," the NTP case is less black-and-white, Meece added. In fact, MercExchange founder Thomas Woolston has taken care in recent contact with members of the media to point out that his firm has an active auction Web site and other e-commerce activities.
"That's one of the reasons this was a good case for the Supreme Court to take," he said. "In the RIM case, everybody was saying NTP is a patent troll. Here, it's much more middle of the road."