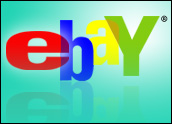 In perhaps its most direct competitive thrust at e-tail giant Amazon.com yet, eBay has launched an "express" marketplace aimed to highlight fixed price sales for consumers who are not interested in its core auction listings.
eBay Express will be a standalone Web site within the eBay marketplace that will focus on the convenience of making instant purchases, while the auction site will continue to focus on bargains and emphasize the variety of products available. The site is now live in "preview" phase, eBay said.
No More Bidding Wars
Like the main eBay site, Express will rely on eBay's community of sellers to offer items for sale, but it will offer only instant purchases, eschewing the long waits and competitive bidding that frustrate some buyers more accustomed to the traditional buying process found on Amazon and elsewhere online.
The site will feature first-ever eBay shopping carts, enabling buyers to accumulate items from various sellers before making a single checkout for all their purchases.
The Express site is "for buyers who prefer a more conventional online shopping experience," said Bill Cobb, president of eBay North America. "We think it will attract new buyers to eBay and inspire existing buyers to use eBay even more."
The site launched with a variety of items already posted for sale, including cookware, clothing, sporting goods and jewelry.
Rewarding Sellers, Enticing Buyers
The new platform is both an added benefit for eBay's all-important band of sellers, who provide the inventory that drives shoppers back to the site, and an acknowledgment of the limitations of the auction format. Many auctions last a week or longer and often involve a spate of last-minute bidding that can drive up prices.
As a result, the alternative purchase option "buy it now" has grown increasingly popular in recent years, leading to speculation that eBay would move further into fixed-price sales.
Only sellers who meet certain requirements will be allowed to post items for sale on eBay Express. Sellers must accept eBay's PayPal method of payment and must have a strong positive feedback score from the eBay community in order to be allowed to list on the site.
eBay did not say how long it had been working on the new offering, but the timing of the launch appeared to be aimed at answering questions about growth raised after its most recent earnings announcement disappointed investors. Last week, eBay said it had met forecasts for revenue and earnings, but issued a forecast that was below many analysts' expectations.
According to Nielsen//NetRatings, traffic to the eBay site grew 18 percent in the first quarter compared to a year ago to about 60.9 million visitors per month. By comparison, Amazon saw 26 percent growth over the same time frame, giving it a unique monthly audience of 47.8 million.
Amazon is due to report earnings after the markets close Tuesday.
Fewer Dropped Sales
One payoff from the Express site could be more closed sales since listings of certain items can be put up both on the traditional eBay site and on Express, Citigroup analyst Mark Mahaney said in a research note. More completed sales would not only drive revenue for eBay in the form of commissions, but also prompt sellers to list more items for sale, he noted.
In addition, because PayPal will be the only form of payment accepted, that business line could get a significant boost, with merchants having another incentive to sign up to accept the online payment service.
Though many have been quick to list items for sale there, some eBay sellers have already begun to ask some questions about Express, with some suggesting that the confirmation process for closing auctions may be skipped over in the rush to close sales, potentially exposing sellers to nonpayment.
"Amazon and eBay have long been the top e-commerce sites in the minds of many consumers," Forrester analyst Carrie Johnson told the E-Commerce Times. The sites represent different types of online retail to many buyers, however, she added, and each has had less-than-stellar results when it has tried to compete with the other in the past, with Amazon largely unable to get traction for its own auction listings, for example.
While the Amazon-eBay clash has long been predicted, eBay may also be eyeing threats from the likes of Google, which has placed a strong bet on online classifieds taking market share away from auctions. Google Base is seen as a competitor to Craigslist, in which eBay owns a stake. Google is also said to be developing its own online payment system and has designs on competing with eBay's Skype in the peer-to-peer communications space.