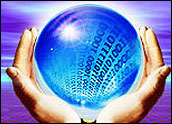 EBay expects to rake in nearly US$1 billion in revenue during 2002, CEO Meg Whitman said at the auction giant's shareholder meeting.
Whitman added that operating earnings will total between 73 and 75 cents per share.
But because of eBay's apparent online success and healthy first-quarter results, analysts have said its financials for this year should be even better than the company predicted. They have forecast revenue of $1.11 billion and earnings per share of 76 cents.
First-Quarter a Hit
The online auctioneer reported first-quarter earnings that were more than double what it booked in the year-ago period.
The company's first-quarter profit totaled $47.6 million, up from $21.1 million in the same quarter last year. Revenue swelled from $154.1 million a year ago to $245.1 million, a 59 percent increase.
EBay's 17-cents-per-share showing, up from 8 cents per share in the first quarter of 2001, topped analysts' predictions of 16 cents per share.
"The company's focus and ability to execute allowed us to deliver record revenue and record profitability for the quarter," Whitman said at the time. "These results demonstrate that the momentum in our core transaction business is stronger than ever."
Rosy Picture
Whitman continued to paint a rosy financial future for eBay at this week's meeting, saying there is still a lot of potential in the marketplace. "There isn't much you can't find on eBay," Whitman told shareholders.
Since its inception, eBay has expanded its online auction business to include a wide variety of categories, from trading cards and videotapes to art and antiques. Despite the sagging economy, the auction site has remained popular among buyers and sellers.
Although all auction categories did well in the first quarter, according to eBay, top performers included eBay Motors, Computers, Consumer Electronics, Book/Movies/Music, Collectibles, Sports, Toys, Clothing & Accessories, Jewelry & Gemstones and Antiques & Art. Whitman said eBay's cars division is its most profitable.
"It's just a strong indication that consumers aren't slowing down online spending and consumers aren't going to go anywhere," Yankee Group analyst Rob Lancaster told the E-Commerce Times.
Investors Not Convinced
Despite the positive tone of eBay's first-quarter report, however, investors were not convinced that the company's growth streak will continue. The auctioneer's shares slipped $1.89 to $53.04 before market close on the day the financials were released, and continued declining in after-hours trading.
Whitman noted that several market opportunities still exist for eBay. In such areas as music, for example, eBay has racked up less than a 1 percent market share globally.
"So if we were able to grow that to just 2.5 or 3 percent, we [could] be very big and very successful," she said. "How much growth is left? A lot."
Upward Trajectory
Lancaster noted that eBay's model is not perfect. However, he said, "more and more consumers [are] going online every day, and as they are becoming more comfortable, [online sales] are going to increase."
EBay has grown its user base significantly. The company added 4.6 million confirmed users in the first quarter — and eliminated 1 million user IDs — to reach a total of 46.1 million users. That figure represents a 55 percent increase from the same quarter last year, when the company reported 29.7 million users.