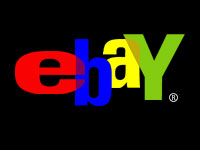 EBay founder Pierre Omidyar became the latest Internet billionaire to make a major philanthropic push, donating US$100 million to Tufts University with the stipulation that it be used for so-called microfinancing.
Omidyar and his wife, Pam, are hoping the donation — the largest in the history of the university, which is located outside of Boston — will spur interest in so-called microfinance, the seeding of tiny startup ventures in emerging economies.
Helping Many
The Omidyar-Tufts Microfinance Fund (OTMF) has three goals — to demonstrate the potential of microfinance investments for institutional investors, to support the university, where both graduated from, and to jumpstart as much as $1 billion in new microloans over the next decade as money is repaid and loaned out again.
"Microloans enable the poor to lift themselves out of poverty through entrepreneurship," Pierre Omidyar said in a statement. "The microfinance industry has shown that enabling the poor to empower themselves economically can be a profitable business."
Tufts will have the right to retain half of all returns on the loans, with the remainder being plowed back into the fund.
So-called microloans average about $600 but can be as little as $40. They are typically targeted at entrepreneurs, often women, who are struggling to start their own businesses and to keep their families sheltered and housed.
Pierre Omidyar famously founded eBay as a way to make it easier for his wife to sell and add to her collection of Pez dispensers.
Proving the Point
Tufts President Lawrence S. Bacow said the university is intent on helping the Omidyars demonstrate that microloans can be an investment vehicle as well as way to change the world.
"It"s our hope that, by demonstrating what the real returns are in this field, we'll encourage others," he said.
The Omidyars, both of whom graduated from Tufts in 1988, have been involved with microfinance for some time, having invested some $15 million in such small loans in recent years through the Omidyar Network.
The microfinance movement is traced to a rural area of Bangladesh, where an economics professor launched an institution now called Grameen Bank. That bank has made some 3.7 million loans in that time, nearly all of them to women, and has a repayment rate of close to 98 percent.
Pierre Ommidyar is estimated to be worth about $10 billion and ranked 18th on the recent Forbes magazine list of the 400 richest Americans. Virtually all of his wealth comes from having founded eBay.
Following Footsteps
The billionaires minted by the Internet boom have often taken their own approaches to philanthropy. While industrialists have long endowed foundations that donated to various traditional causes — education, the arts, etc. — the newer crop of philanthropists often takes a more hands-on approach with their business philosophies helping to dictate where their money goes.
Bill Gates, for instance, has donated billions to health-related causes — most recently offering to subsidize drug-development to help keep companies interested in treatments that might not yield huge profits down the road — and to help make computers more widely available to those who cannot afford them, putting millions of PCs in libraries and schools.
Last month, Google's founders announced they would establish a $1 billion philanthropic arm to support entrepreneurs in places such as western Africa.
Omidyar, meanwhile, said the rise of eBay into an economic powerhouse demonstrates the power of small transactions, a model he hopes will yield similar results on a much grander scale.