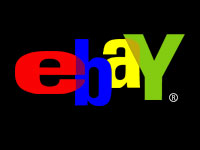 Eager to expand its reach by honing in on opportunities around the world that its auction platform has missed, eBay has said it will launch a worldwide network of local classified sites.
In a move being billed as the auction giant's largest expansion outside its core business, eBay said it had opened sites in some 50 cities, all in overseas locales from Beijing and Shangai in China to Dresden and Berlin in Germany as well as cities in Canada, France, Italy, Japan and Taiwan.
Operating under the brand name KiJiJi — a Swahili word meaning village — the sites offer a range of ads, from personals to jobs and housing.
Free at First
Some had expected eBay to move into the classifieds listing niche after it bought a minority take in Craigslist last year. However, eBay said it has no plans to launch the classified sites in the United States at this time.
EBay said the KiJiJI sites will be free for all users for the time being. A similar tactic was used by Craigslist in the U.S. and gave it enormous reach and brand identity before it began to roll out some fees for listings more recently.
For now, eBay is billing KiJiJi as an experiment and said it came from a New Ventures team within the company whose mission is to find creative ways to expand the eBay brand.
Analysts expect eBay will eventually seek to monetize the commerce on the site and might have plans to integrate the classified sites with its auction platform. That would help it generate the kind of sales and profit growth that its investors have become accustomed to in recent years.
EBay's purchase of a Craigslist stake last year sparked rampant speculation that eBay had plans to expand more rapidly into new areas in its home market. However, so far eBay has been content to let the popular classifieds site operate as it always has.
Still, online classifieds are a huge and growing market, one that has significantly dented newspaper classified sales in recent years. People who use them to search for or sell everything from roommates to used items would be logical customers to bring into the eBay fold.
"EBay has had such tremendous growth for so long, sustaining it will require some creative offshoots of the core business," Forrester Research analyst Carrie Johnson told the E-Commerce Times.
Over There
So far, she added, eBay has been able to ride the overall growth of e-commerce and the fact that many new users are comfortable using its platform to both buy and sell.
EBay had hoped that international growth would provide a sizable boost to its top and bottom line, but it has had some difficulty getting traction in some markets where other companies managed to establish brand identity and loyalty before eBay arrived on the scene.
Craigslist also has an international operation and has a presence in several cities where KiJiJi has launched. However, unlike the English-language Craigslist, KiJiJi sites are in the native tongue.
At the same time, eBay is facing more competition at home, some spurred on by increases in fees that sparked anger among hardcore eBay users. While most analysts believe competitors will be hard pressed to develop the audience size and platform to compete seriously with eBay, any erosion of growth potential could be harmful to a company that consistently beats Wall Street estimates for earnings.
"EBay has managed to keep it going, but the U.S. can only provide so much growth," Johnson said.