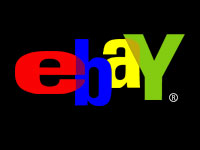 Auction giant eBay is hitting back at a British magazine's assertion that the site has become a hotbed for various types of fraud.
Computing Which? magazine published a story calling on eBay to do more to protect users of the site from fraud, saying that by its count some 130 eBay-related fraud reports are filed with police in London each month.
The magazine said eBay's resources aimed at helping buyers avoid fraudulent purchases are not highly visible on the site, making finding them "like looking for a needle in a haystack."
EBay, however, said the magazine failed to distinguish between actual eBay sales and sales made outside of the eBay community by buyers and sellers who find one another on the site. The eBay user pages clearly warn against such sales, which happen outside of the protections of the community, such as the right of users to complain when a sale isn't completed or to stop payment when eBay's PayPal is used to consummate a purchase.
"EBay works extensively with law enforcement across the UK and internationally, employing a dedicated team of experts who liaise proactively with the police," the company said in a statement. "We have been led to believe that, in most of the cases, the users were contacted via e-mail — rather than on the eBay site. Payments were made using money transfer services such as Western Union, which are banned on eBay because they are not traceable."
Hard to Control
The very nature of the eBay platform does create an inordinate amount of opportunities for deals to go awry, since most purchases are person-to-person sales rather than those involving a merchant, where a buyer may have more recourse.
To combat fraud, eBay urges users to pay with PayPal and to use its feedback system to evaluate potential deal partners.
Still, auction fraud is perennially a major source of complaints to regulators in the U.S. and overseas.
As recently as 2004, the Federal Trade Commission (FTC) said auction-related complaints led all Internet-related issues reported to the agency.
That has since changed, with identity theft taking the lead. Still, in 2005, the FTC received 80,450 complaints related to Internet auctions, or about 12 percent of the total number of complaints.
Last fall, the FTC held a day-long workshop focusing on online auctions and issues related to fraud and consumer protection. During that workshop, a report from University of Maryland professor Ginger Z. Jin argued that seller ratings have limitations and noted that much of the feedback deals with the completion of a deal rather than the quality of the goods purchased.
EBay and PayPal, meanwhile, have long been favorite targets in identity-theft-style phishing attacks, with fake e-mails claiming that users need to provide credit-card information or other updates in order to remain active on the sites.
EBay has also been criticized for being a high-profile sales venue for pirated software and counterfeit items. The site notes that it has a program in place to help copyright-holders challenge unauthorized sales of their products.
Doing Enough?
If users were being exposed to fraud an undue amount, it would create a drag on eBay's growth and create opportunities for more secure trading platforms to gain a foothold, said Forrester Research Vice President and analyst Carrie Johnson.
"The fact that no one has really challenged eBay is a reflection of its market strength but also the fact that it scores well on customer satisfaction," Johnson told the E-Commerce Times.
Most users understand the risks involved with buying on eBay, and the site has built in opportunities for buyers to complain about incomplete or questionable transactions, Johnson noted, with the vast majority of sales completed as advertised.