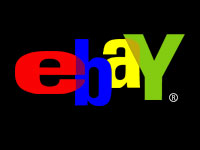 In the first major pass at realizing e-commerce gains from its US$2.6 billion purchase of peer-to-peer communications firm Skype, eBay said it would begin to offer sellers on its auction platform the ability to let buyers contact them using the Internet text and voice chat technology.
eBay is targeting the service, which it is billing as a pilot program, at 14 categories across eBay.com where users are most likely to have questions for sellers. For now, the service will be available only in the U.S.
'Skype Me'
Starting next Monday, sellers will be able to add a "Skype Me" button to their listings, which will allow users to ask questions via voice chat or text chat. The service will be free, but users will need to have the free Skype software installed.
"Skype represents a tremendous opportunity for our sellers to connect even more closely with their buyers," said Bill Cobb, president of eBay North America. "We believe that Skype will enhance the way that people communicate and trade on eBay, especially in high involvement and high price categories. It will be exciting to watch Skype become a part of our marketplace."
eBay announced the Skype integration at its annual eBay Live conference in Las Vegas, where thousands of eBay devotees are gathered this week.
The service is one of several new features eBay revealed during keynote speeches by Cobb and CEO Meg Whitman late Tuesday. eBay also said it would open a Wiki and blog area for members of the eBay community to build a database of best practices and other information and said it would enhance its mobile services to make it easier for users to monitor auctions from wireless devices.
Just the Beginning?
eBay believes enabling faster communication between buyers and sellers will result in more efficient e-commerce, with more sales consummated. That in turn will boost satisfaction among eBay members while also driving the company's revenue.
eBay has long offered a one-click option for sending questions to sellers, but often that process can take a day or longer to play itself out. Speed is more important as more of eBay's sales move into the fixed-price format and away from auctions, with items posted for sale at a certain price rather than waiting for a five- or seven-day auction to expire.
There may also be an added benefit for Skype itself, if eBay users get their first exposure to the service on the site and are then drawn into signing up for the IP-based communications services.
Initially, the service will be available in 14 categories, including automotive beds, wired networking routers, NBA basketball cards, silver coins, radio control toys, real estate and cars and trucks. eBay said it chose those categories after consulting with members and because they were "where instant communication can greatly facilitate trade," because of the high price tags of items, the complexity of the products or questions about underlying technology.
Answering Critics?
A number of analysts questioned the wisdom of eBay's Skype purchase when it happened last year, with some seeing few opportunities for the kind of synergies and complementary technologies and services that would justify the $2.6 billion price tag. Others argued that a partnership or alliance with a P2P firm would have made more fiscal sense.
"eBay bought into the Skype hype," said Forrester Research analyst Maribel Lopez, echoing the sentiments of a number of observers at the time, when others, including media mogul Rupert Murdoch, were rumored to be considering bidding for Skype as well.
Still, eBay did gain a significant and fast-growing user base through the buy, Lopez added, as well as a platform it could integrate into its e-commerce business.
eBay did not make any predictions about how the move would affect its bottom line, but given that some of the categories targeted — such as real estate and automobiles — feature products with significant price tags, there could be significant upside if more sales are completed.
Cobb said the pilot will provide valuable feedback and help set future direction for the integration of Skype. eBay may intend to create an all-in-one platform.
Skype could be most valuable if eBay is able to continue to extend it beyond its own site, however. It has had more luck integrating technology within eBay than on the Web in general, as evidenced by its PayPal unit, which now finds itself under competitive fire from Google, which is said to be readying an alternative for launch later this month.
Skype may also have value for eBay in the online advertising arena, with the niche of "click-to-call" advertising expected to grow rapidly, especially as smaller local advertisers are able to move online.
Google, Yahoo and MSN are also poised to launch voice-enabled online ads by the end of this year, said Greg Sterling, principal analyst at Sterling Market Intelligence, though it will take time for the market to develop.
Sterling noted that eBay's alliance with Yahoo is expected to include voice-enabled ads over time. "This is a market that all the portals want to play in and eBay brings something to the table with Skype," he added.