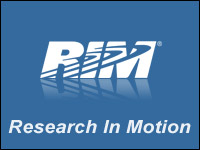 Reviews for RIM's new PlayBook tablet have hit the Web, and so far, they are not good. The company's first tablet, the PlayBook will hit stores on April 19, ranging in cost from US$499 to $699.
The PlayBook was intended to be a worthy iPad 2 rival, but according to countless reviews, the PlayBook doesn't pose a threat to Apple's product.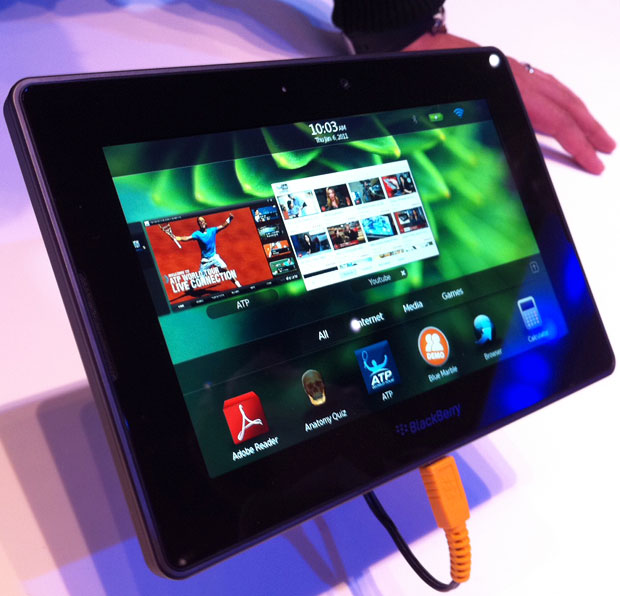 The BlackBerry PlayBook
Part of the problem is the software. It suffers from several oversights, including lackluster Flash performance and a drought of useful apps, noted Mike Isaac, who reviewed the PlayBook for Wired.
The Playbook feels like an unfinished product, said Jonathan Geller in a BGR review, noting that the hardware is there but the software is buggy at times.
The Web browser is solid, but there are no native email, calendar or contact apps; the PlayBook is not a good stand-alone product, Geller concluded.
The PlayBook is a worthy rival for Android tablets, said Om Malik in a GigaOM review, but it lacks the overall polish of the iPad 2.
Drawing further bad press for RIM, the company's co-CEO, Mike Lazaridis, broke down and ended a BBC interview after being asked about BlackBerry security concerns in Middle Eastern and Asian countries.
RIM did not respond to the E-Commerce Times' request for comments by press time.
Lacks Apple's Polish
While the comparison to the iPad may be brutal for RIM, it's a natural point of reference for consumers.
"RIM's PlayBook is a 1.0 tablet being compared with Apple's 2.0 tablet," Chris Hazelton, research director for mobile and wireless at the 451 Group, told the E-Commerce Times. "While this may seem unfair, that's the reality and breaks in a tech segment that moves faster than any other."
The tablet is going to replace a significant share of the PC market, said Hazelton, which makes the stakes very high for RIM.
"Successful tablet vendors will grow to compete directly with today's large-scale desktop and laptop vendors," he said.
Rushing to Market
The PlayBook is balancing new technology with a new product, possibly stretching the technology too far too soon.
"The BlackBerry Tablet OS was acquired two years ago, and the user interface designer TAT was acquired just over four months ago," noted Hazelton. "The idea that this device is rushed is valid. Apple has been working with iOS for five years or more."
The PlayBook is also thin on apps compared to its competition.
"The availability of applications — while good at 3,000 — does not match well with 60,000-plus for competing offerings," Hazelton observed.
Even with the bashing RIM is taking with its PlayBook, though, its important to bear in mind the nascent state of the market.
"It is still early days," said Hazelton. "This is not RIM's only shot at the tablet market — and it still has a substantial user base that will be interested in the device and follow on updated versions in the short term, as well as new size formats down the road."
Comparing Apples and RIMs
Expectations are high as soon as a company announces a new tablet — getting something out in the market at all is an impressive feat. Still, Apple is years ahead of the competition.
"I am not surprised that there is some negative press regarding the PlayBook announcement," said Michael Morgan, senior analyst, mobile devices, at ABI Research, "given that RIM is taking a unique stance with its media tablet strategy. I would expect some disappointment from those who were looking for a direct iPad competitor."
The comparisons to the iPad may be apples and oranges since RIM plays best in the world of corporate users and Apple plays to consumers.
"Given that the PlayBook is designed to work with a BlackBerry smartphone, the addressable market is limited more towards enterprise BlackBerry owners," Morgan told the E-Commerce Times. "Many believe that all tablets should be geared to serve the public at large and be completely stand-alone devices. While this outlook has merit, I believe there is a solid logic in RIM's approach.
Time to Rebuild RIM's Image
RIM has more to do than simply re-polish its image after flailing in the smartphone market and now taking a beating in the tablet market, suggested Morgan. RIM has to totally rebuild its image.
"To do this, RIM will be sticking with the market it knows best — the enterprise market — and then afterwards approach the consumer segment," he said.
This may be a good time for RIM to regroup as an enterprise-focused provider. Since turning to the consumer market in recent years, the company has taken a beating in marketshare, and bad reviews of its new tablet are not going to help it attract consumers.
"Given RIM's declining North American share in smartphones, it may be a wise decision to for RIM to sidestep the general consumer markets where its influence is waning," Morgan said, "and enter through a channel it has strong control of — the enterprise market."