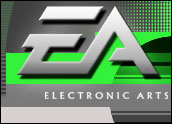 Electronic Arts could be on the verge of closing a deal to acquire casual game creator PopCap for a sum exceeding US$1 billion, according to a report in TechCrunch.
The high price tag on the deal represents a big wager for EA — the cost is 13 percent of the company's market cap. The move is a "hail mary" attempt by EA to break into social and mobile gaming, according to TechCrunch's sources, a territory that it has not successfully cracked.
EA has some golden properties, like "The Sims," that appeal to the more casual gaming market, but for the most part, the video game giant has its guns on the home-console deck.
The addition of PopCap properties such as "Bejeweled" and "Plants vs. Zombies" would boost EA's arsenal on the mobile front.
EA did not respond to the E-Commerce Times' request for comments by press time.
"Per company policy, we don't comment on rumor or speculation of this nature," PopCap spokesperson Garth Chouteau told the E-Commerce Times.
The Key to Mobile Gaming
Acquiring PopCap would mean a substantial upgrade for EA's casual gaming portfolio. The PopCap games could also benefit from EA's reputation and promotional muscle.
"PopCap has a popular lineup of games — some of which could be spread over even more platforms," Steven Savage, technology project manager and Geek 2.0 blogger, told the E-Commerce Times.
"It would buy good will," he suggested. "People like PopCap. It's obvious from its own statements EA is working on changing its focus and wants to do more casual and social games. An acquisition of PopCap would be a great way to do this without a lot of effort."
There are multiple paths EA could take if it ends up acquiring PopCap. It could choose to integrate development teams or let PopCap continue as its own brand with a separate management team.
"PopCap pretty much runs on its own," said Savage. "[EA] could let them do their own thing for the most part. This acquisition would give EA a better foothold in iOS. It also gives them access to PopCap's talent, which could be leveraged on non-PopCap titles."
With a PopCap acquisition, EA would be doing more than buying a game company — it would be buying its way into the mobile market.
"I'm not sure it's worth $1 billion except as a long-term investment — which I think this is," said Savage. "It's not going to earn that money back quickly, but that's probably not the point — this is a foundation-building move."
The likelihood of other parties vying for the company is medium to high, in Savage's view, but he noted that it could be too late for others to throw their hats in the ring.
"PopCap is a good company and trying to keep it out of the hands of EA would be worth it for some rivals," said Savage. "However, negotiations may be so far along by now it's not worth it."
PopCap's allegiance with Amazon could be a major factor in the deal that might translate into some serious money.
"One thing to remember is that PopCap has deals with Amazon to sell Android games through Amazon's new Appstore," said Savage. "This purchase, if it happens, could affect the politics of that relationship and future games.It might give EA a big edge with Amazon or even a closer alliance — or it could dilute the impact of the purchase on Amazon due to EA's many other involvements and plans."
Games A-Boomin'
While the rest of the economy is still turbulent, mobile gaming is chugging on at a lucrative rate. There is still a lot of cash in the coffers of mobile gaming, and the smartphone market continues to expand.
"If it's true, it does not surprise me," Laura DiDio, principal analyst at ITIC , told the E-Commerce Times. "There is lots of money in those recreational games. The rest of the economy may be sluggish, but global consumers have not lost their appetite for playing games."
One possible benefit of this acquisition would be taking PopCap out of the reach of EA competitors.
"If EA is overpaying for PopCap, it's still worth it," said DiDio. "One, there will be a return on investment in 12 to 18 months, and two, they don't want competitors to get it. Blockbuster is probably kicking itself for passing up the chance to buy Netflix. He who hesitates is lost."
A PopCap acquisition could deliver in both the immediate future and the long run.
"When you're talking about a game company, a purchase like this is part of a tactical short-term strategy as well as a long-term strategy," said DiDio. "It's about putting your stake in the ground. Better to overpay now than pass up a prospect and regret it over time."