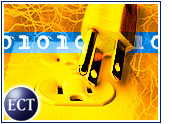 E-shoppers remain a forgiving lot when it comes to e-tail outages, according to analysts, if those interludes are not too frequent.
"As long as outages are not consistent and persistent, e-tailers should be okay," Forrester Research analyst Christopher Kelley told the E-Commerce Times.
Kelley added that outages become an issue when they occur "day after day," especially during the workday and early evening.
The good news right now for e-tailers that is if they fix whichever problems are causing the outages, consumers will eventually come back, according to Kelley and Morningstar.com analyst David Kathman.
"I think consumers will take a certain amount of outages in stride, because outages happen outside the Internet too," Kathman told the E-Commerce Times.
However, Kathman said that as the Net becomes more mainstream and less the province of tech-oriented people who understand computer glitches, online shoppers may become less forgiving of online outages.
Priceline Goes Down
Priceline.com (Nasdaq: PCLN) was the latest victim of an e-tail outage. Web shoppers trying to name their own price earlier this week were unable to access the site due to intermittent outages that began late Wednesday night and continued through approximately 11:30 a.m. EDT Thursday, according to Priceline spokesperson Brian Ek.
Ek told the E-Commerce Times that he had "no way" of quantifying the outages, which were due to server problems, or of determining how many consumers were affected.
Outages have hit a number of prominent Web merchants, including Amazon (Nasdaq: AMZN), eBay (Nasdaq: EBAY) and Walmart (NYSE: WMT). Amazon suffered several crashes last holiday season, including one on the day after Thanksgiving that cost the e-tailer an estimated US$500,000.
Other sites that suffered holiday meltdowns include BestBuy.com (NYSE: BBY), online grocer Webvan (Nasdaq: WBVN) and the now defunct eToys. Person-to-person payment site PayPal.com also suffered outages late last year.
Blackouts Loom
Industry insiders are also watching the energy situation in California carefully.
Kathman said that rolling blackouts in California could "wreak havoc on the Web" because so many high-tech companies are based in the Golden State.
Although some experts have said that the Internet is at least partially to blame for California's power woes, Yahoo! (Nasdaq: YHOO) has been the only major dot-com to suffer a power outage related to the energy crisis.
The Web giant said its servers, hosted by Exodus (Nasdaq: EXDS), were hit by a blackout during much of the afternoon and evening of May 7th, when temperatures climbed into the 90s.
eBay Turnaround
After suffering several highly publicized outages last year and early this year, eBay has only suffered a "few interruptions of service," since a January 3rd outage, eBay spokesperson Kevin Pursglove told the E-Commerce Times.
Pursglove added that none of the ensuing outages were as severe as the January outage, which shut users out of the auction giant's services for a total of 10 hours. According to Pursglove, eBay is up and operational over 99 percent of the time.
Part of eBay's problem last year, according to Kathman, was that the company grew so fast that "demand for their auction services was outstripping their server capability."
eBay has taken steps to avoid future outages by changing the way it stores data, according to Pursglove. He said over the past year, the company has reconfigured its servers so that if there is a problem with one function, such as search capability, it is confined and does not cripple eBay's entire system.
Getting Credit
eBay has also increased the scope of fee credits it offers customers in the event of a site crash. The company's new policy credits fees for auctions that were scheduled to end during a site failure of one to two hours.
eBay's previous outage policy only credited users whose auctions were scheduled to end during, or within 60 minutes after, an outage of two hours or more.
Credits will also be given for title-search outages that last more than an hour. However, 24-hour listing extensions will still only be made available for crashes lasting more than two hours, eBay said.