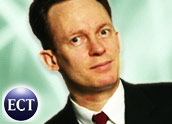 E-mail is like having a brilliant friend who is somewhat crazy, not well socialized, and occasionally self-destructive. They can help you. However, they can also get you into big trouble.
While we might not have the capability to moderate the behavior of a crazy friend, it is well within our capabilities to moderate our e-mail communications. Moderation can be achieved through the norms and rules of e-mail etiquette and by avoiding common e-mail traps.
Traps To Avoid
Tara Bradford, an outsourcing client liaison manager at an InternationalStaff.net contract facility in South India, provides the following tips on what to avoid in e-mails:
Do not write a book.
Use correct punctuation.
Do not over-punctuate!!!!!!!! (case in point).
Use simple formats; plain text is often the most appropriate format.
Avoid excessive abbreviations.
Use standard business terms — no complex jargon.
Do not forget to add attachments.
Do not write in capital letters, since this is considered shouting.
Do not send e-mails for very sensitive issues.
Out of all potential e-mail traps, protection of sensitive information is the most critical. Strategies for protecting sensitive information are addressed below. Then we turn to issues of general professionalism in e-mail.
Protect Sensitive Information
E-mails on sensitive issues can come back to haunt you, e.g., if your chosen course of action goes awry or if you subsequently adopt another course of action. E-mails are remarkably easy to intercept during and following transmission. They are also discoverable in legal disputes. Rather than send sensitive information in a plain-text e-mail, manage the issue in a conversation or have the sensitive information contained in a separate document that can be password protected, encrypted and then sent as an e-mail attachment.
For data transmission, instead of placing sensitive data in files and sending it via e-mail, data recipients can set up secure Web sites where data can be entered remotely and automatically encrypted. "No data in India or Pakistan" is a policy of InternationalStaff.net in arranging for call center or other business process outsourcing (BPO) activities offshore that handle financial information, health data and other information that needs to be protected.
Under the "No data in India or Pakistan" policy, sensitive data resides on U.S. servers and is only made available remotely during the time it is being processed or acted upon. It cannot be copied, shared, printed out or otherwise saved at the offshore facility. Offshore computer terminals can be located in secure rooms where there is no general Internet access or chat or e-mail capabilities.
Maintain Professionalism
Good e-mail etiquette can help you maintain your professional reputation and project an image of competency and professionalism to others. Here are four tips on how to do so.
Forwarding chain e-mails or hoaxes is discrediting, rude, and against the law in some jurisdictions.
Automatically generated responses acknowledging the receipt of an e-mail are considered unprofessional except in discrete institutional uses, such as acknowledging a support request or purchase order.
The use of emoticons — sometimes known as smileys — is unprofessional in business communications.
Do not start sending personal e-mails to anyone whom you work with unless you have received their permission to do so. Do not assume that access to someone's e-mail address automatically gives you the right to become more familiar with that person or to start sending personal correspondence to them.
The issue of excess familiarity is key. If someone hints that you are being too personal in your e-mail communications, heed their advice immediately. Don't ever be seen as someone who engages in harassment via e-mail. Sexual harassment via e-mail is a particular no-no.
An excess of formality is always preferable to an excess of familiarity. Failure to maintain a conservative approach in professional communications could brand you as an undesirable person to work with and damage your career potential.
What advice do you have on avoiding e-mail traps? Let us know in the Talkback section.
---
Anthony Mitchell
, an E-Commerce Times columnist, has beeninvolved with the Indian IT industry since 1987, specializing through
InternationalStaff.net
in offshore process migration, call center program management, turnkey software development and help desk management.
---