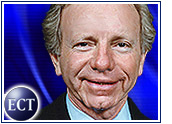 A group of e-commerce trade associations and Internet companies — including auction giant eBay (Nasdaq: EBAY) and mega-travel site Orbitz — launched a new coalition called NetChoice on Wednesday, with support from U.S. Senator Joseph Lieberman (D-Connecticut) and U.S. Representative Jerry Weller (R-Illinois).
NetChoice plans to represent the interests of online businesses against recent efforts by the federal government to regulate e-commerce.
In addition to eBay and Orbitz, the founders of the coalition include the Electronic Commerce Association, the Electronic Retailers Association, eRealty.com and OnlineMetals.com.
"Brick-and-mortar remains an essential part of the marketing mix of retailing, but e-retail is an important channel of choice, and should not be hobbled by anti-competitive acts," Electronic Retailing Association president Lisa Myers said.
Stop Protectionism
Robert Atkinson, vice president of the Progressive Policy Institute, said at the launch that e-commerce offers tremendous benefits to consumers, in the form of lower costs and greater choice. However, the PPI estimates that American consumers (online and offline) pay a minimum of US$15 billion extra annually for goods and services as a result of "e-commerce protectionism."
"Discrimination and prejudice towards online commerce must be fought at every level," said eBay director of government affairs Tod Cohen. "Old Economy intermediaries should not be permitted to use protectionist measures to maintain their dominant positions in what should be open markets."
The coalition said it wants to promote the ability for e-commerce businesses to compete on an "equal basis with more traditional approaches of commerce."
No Barriers
NetChoice's backers also said the group's goal is to create a customer-friendly e-commerce atmosphere that embraces changing technology, rather than one in which the rules are dictated by government bodies.
"I have always advocated that e-commerce and the Internet should be tax free, regulation free and trade barrier free," Weller said.
Lieberman joined Weller in praising the coalition.
"Unless industry and government work in partnership to promote an environment in which this country's entrepreneurial and creative genius can flourish and create jobs, wealth, consumer choice and opportunities, the Internet will not meet its full promise," Lieberman said.
Lawmaker Action
The coalition's launch comes amid a recent flurry of legislative activity in the e-commerce arena.
The debate on Capitol Hill is heating up over whether to continue a moratorium on Internet taxes. On Tuesday, members of the National Governors Association told federal lawmakers that U.S. states will face declining revenues unless they are given the ability to collect taxes on online purchases.
Meanwhile, a U.S. congressional committee has asked online auction sites eBay, Yahoo! and Amazon.com to examine their rules and practices relating to the prevention of auction fraud. According to government sources, online auction fraud is the most prevalent scam on the Net.