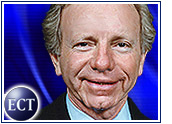 Pointing to e-commerce as "critical" to the success of the U.S. economy, lawmakers introduced a resolution in both chambers of Congress Thursday calling on the Bush administration to make the growth of digital trade a top priority on its agenda.
The bipartisan measure, sponsored in the Senate by Sen. John McCain (R-Arizona) and Sen. Joseph Lieberman (D-Connecticut), and in the House by Rep. David Dreier (R-California) and Rep. Ellen Tauscher (D-California), urges President George W. Bush and the U.S. government to spur members of the World Trade Organization (WTO) to adopt policies to foster trade liberalization and open global markets for online businesses.
"The Digital Age, brought about by the Internet and other information technologies, is opening new markets and growth opportunities for all types of U.S. companies," said Sen. Lieberman. "But with these new markets come new rules of engagement which must be considered in future trade negotiations."
Lieberman said that the resolution "is a first step toward making sure members of Congress recognize the opportunities for business and consumers that global e-commerce presents."
Knocking Down Barriers
Although the resolution does not carry the force of law, it formally asks the countries belonging to the WTO to refrain from building up trade barriers and to promote the development of e-commerce infrastructure.
In addition, it advises WTO members to provide the same treatment under law for products and services delivered across international borders whether they are delivered in electronic or physical form.
"We need to keep the Internet international and ensure that e-commerce is not obstructed by the potentially confusing and conflicting laws of nearly 200 nations — many erected by protectionist countries wanting to block global competitors," said Rep. Tauscher.
Tauscher also went one step further, cautioning her colleagues against over-regulating the Internet industry as a whole.
"Congress needs to be cautious and make sure we understand the worldwide impact that any one decision in this area can have," she said. "It would be foolish for us to think that the legislative calendar will be ahead of the technological curve."
Industry Reaction
In response, several industry groups — including the Business Software Alliance (BSA), the Information Technology Industry Council (ITIC) and the Semiconductor Industry Association (SIA) — lauded the resolution, saying it could serve as a boon to their international business expansion efforts.
"Americas high-tech companies must be able to shape digital trade opportunities if we are to remain competitive in the global marketplace," said BSA president and chief executive officer Robert Holleyman.
Holleyman also commented that the congressional resolution represents a "genesis" for electronic trade.
Global Initiatives
According to a recent report from the U.S. Department of Commerce, roughly one-third of U.S. economic growth in the past few years has come from information technologies, accounting for US$1.1 trillion in trade.
Government statistics indicate that 60 percent of business-to-business (B2B) companies were building globally active Web sites in the last year, in an effort to extend their international reach. That figure is expected to jump to 80 percent by 2004.
Moreover, federal data projected that those companies that have developed an e-commerce Web site capable of supporting global transactions and deliveries stand to register a 35 percent increase in foreign revenue earnings.
In contrast, firms that have not taken such steps are forecasted to see a 12 percent spike.