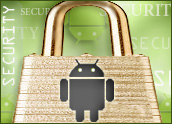 Motorola's Droid Pro, an Android-based smartphone designed for the enterprise market, will be available in Verizon Wireless stores on November 18 for US$179.99 after a $100 mail-in rebate. Purchase will require a two-year customer agreement. Verizon will start taking orders for the phone on Tuesday.

Droid Pro
The device was built for 3G networks in the United States and Europe, allowing customers voice service in more than 220 countries and data coverage in more than 200 countries.
Built for Business
The Droid Pro has a 3.1-inch touchscreen with 320 x 480 pixels. It also has a full QWERTY keyboard on the front of the phone, and it runs on Android 2.2, or FroYo. Business features include corporate directory lookup, a unified calendar for the enterprise, and sync with Google Calendar.
Users can also view, edit and share documents, including Excel spreadsheets, PowerPoint presentations and Word documents. Built-in security features include AuthenTec IPSec multi-headed VPN integration, remote wipe of the device and SD card, and complex password support.
Device and SD card encryption will be available in early 2011.
3G Mobile HotSpot capabilities allows customers to connect up to five other WiFi-enabled devices and laptops. The phone comes with live widgets that stream email messages to the home screen. Users can filter the widgets to separate their work and personal email messages.
The Droid Pro is also equipped with a 5-megapixel camera with auto focus and dual LED flash, as well as DVD-quality video.
A Challenge to the BlackBerry
Motorola may have found a way to compete directly with Research In Motion's BlackBerry while also treating the business user to some consumer-friendly features. The Droid Pro offers PC-like browsing with Adobe Flash Player 10.1.
"Today, key areas of interest for consumers are PC-like Web browsing, HD multimedia consumption and creation, and downloading from app stores," said Alex Spektor, senior analyst for wireless devices strategies at Strategy Analytics.
"Likewise, business users increasingly want stronger experiences in these areas so that they can avoid carrying multiple devices," he told the E-Commerce Times.
"There are areas where RIM's current products fall behind platforms like Android," noted Spektor. "Motorola's Droid Pro combines the strong user experience of Android with a form factor that is familiar to BlackBerry users."
RIM was unable to provide the E-Commerce Times with comments by press time.
Tough Enough?
The Droid Pro's form factor does put it in direct competition with RIM's BlackBerry, said Chris Hazelton, research director for mobile and wireless at the 451 Group.
"The touchscreen paired with the QWERTY keyboard is not too common," he told the E-Commerce Times. "You have it on the BlackBerry Torch and on the HP Palm Pre 2. It will resonate with business people who type quite a bit."
Security is important to business users, however, and this is one area where the Droid Pro may fall short compared to the BlackBerry, which may be a deal breaker for some business users.
"For those who need a high level of security, the BlackBerry will still be the first choice in smartphones. If you're in the financial industry, you will lean toward the BlackBerry," Hazelton remarked.
"As far as how it stacks up to other Android phones, the major difference is the organization of email," he said. "In terms of security, I don't see anything additional beyond other Android phones."