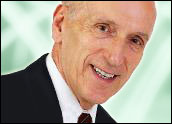 Sarbanes-Oxley (SOX) has really sharpened the businessperson's awareness of the fiduciary responsibilities of corporate board service. In fact, it seems that nowadays, even the press has become more attentive to what's going on in the corporate boardroom.
The recent battles over directorship seats at H.J. Heinz give us a current perspective as to the dynamics of board service and the roles and responsibilities of board members. Independent directors, sometimes called "dissidents," are very much highlighted in this dispute.
One might, therefore, ask what should be the role of the director, dissident or not, and what parties (for example, in the above situation) are more likely to act according to their fiduciary roles?
Purpose of a Board of Directors
In an article for the E-Commerce Times entitled Serving on a Board After SOX: Opportunities and Perils, I discuss where a board derives its powers and the purpose of a board of directors. Here are a few quotes from my previous article: "The source of the board's powers is the shareholders. The board is accountable to the shareholders since the shareholders empower the board members by entrusting them with their business: the corporation."
---

Listen to Ted di Stefano (8:58 minutes)
---
I then go on to say: "Boards were created to be firewalls. That is, they are meant to create a separation of powers between hands-on management (the CEO, COO, etc.) and the ownership (the shareholders). It should be obvious that officers of a corporation are fiduciaries of assets that don't belong to them. In a word, they are — or should be — custodians of the stockholders' interests. However, human nature being what it is, corporate officers need checks and balances to remind them that it is not their money they are handling, it is the stockholders' money."
The H.J. Heinz Dispute
The H.J. Heinz situation is rather difficult to assess. I say this because I believe that there are good points being made by both opposing sides. Here's the situation:
A man named Nelson Peltz has gained a foothold in the company by acquiring about 5.5 percent of its outstanding shares, making him the second-largest shareholder. He now wants to replace five of the 12 current directors with his own slate. As of this writing, it appears that he has won two seats on the Heinz board.
Why is he doing this? He says that the interests of the shareholders are not being properly served because Heinz is underperforming and could be earning more money than it currently is. He talks about making cost reductions and operating on a tighter budget for the benefit of the shareholders.
His opponents say that he is not really interested in shareholders other than himself. They say he is merely interested in gaining control of the company, making it more profitable, and then selling it — thus pocketing an enormous profit. His opponents say that he has done this before and he will do it again with Heinz.
Of course, there is certainly something to be said about enhancing shareholders' value. If we lived in a vacuum, we probably would side with the Peltz interests. The fact is that other issues are involved, such as the possible number of employees who would be laid off, and the reduction of pension benefits to retirees. Also, community interests may not be well served with a Peltz takeover.
Management Perspective
On the other hand, from a purist's point of view — and based upon some of my own prior writings — one could say that if the bottom line to a Peltz takeover is the enhancement of value in the Heinz stock, then the current shareholders are properly served even if the company is "flipped" by Peltz — that is, bought, made more profitable, then sold at an enormous profit.
One thing that concerns me, however, is that I recently read that Peltz wants to install both his son-in-law and his personal friend, golfer Greg Norman, on the Heinz board. My concern is whether Peltz is really just wanting to "stack the deck" with family and friends and is not looking to put the best and brightest on the board.
There may be other dynamics at play that I don't know about, but I would be disappointed if Peltz' choices of his son-in-law and friend are based solely on kinship and friendship. If that were the case, I would then have serious doubts about Peltz' ambitions and would be more inclined to believe that he is just looking to "flip" Heinz.
Management acknowledges that some changes need to be made, and has instituted a plan to make them. The current team members are saying that they know their business far better than Peltz does, and that they are the best equipped to enhance shareholder value. They are also presently searching to put new blood on the board.
Role of Dissidents
From my perspective, it is a misnomer in most cases for an independent board member to be called a "dissident." The fact is, all boards need independent members, and they really should be acting as watchdogs for the stockholders' interests. Just recently, I read some studies that show that the corporation with strong independent directors usually fares better than its counterpart in both profits and corporate governance. It just makes sense.
The days of the directorship as sinecure — a tradition that allowed directors to sit back and collect fat fees for minimal services — are gone. Directors must be vigilant and active. There is simply no other way. This apparently is one of the reasons so many retired businesspeople are asked to serve on a board. They are most likely to have time to devote more than lip service to board membership.
The bottom line, as I see it, is that dissident directors, assuming that they are acting in a professional manner and are not simply being gadflies or malcontents, are much needed on today's boards and in today's regulatory environment. Therefore, I look at dissidence as a positive thing that helps protect the shareholders of a company. It also protects, as strange as this may seem, directors and officers from liability in the form of a stockholder suit — or, worse, an SEC action that looks to punish directors and officers for being derelict in their duties.
So, we should be welcoming independent directors, the so-called "dissidents," because usually they help avoid lawsuits aimed at punishing officers and directors for their inaction or, worse, their malfeasance. Personally, I wouldn't accept a board appointment unless I felt that the actions of the board were transparent and fair.
Plus, the studies that I've read say that companies with independent directors on board are more likely to enhance shareholder value and profits.
It's going to be interesting to see how the Heinz battles play out. Hopefully, the shareholders will be all the better for it.
Good Luck!
---
Theodore F. di Stefano
is a founder and managing partner at
Capital Source Partners
, which provides a wide range of investment banking services to the small and medium-sized business. He is also a frequent speaker to business groups on financial and corporate governance matters. He can be contacted at
[email protected]
.
---