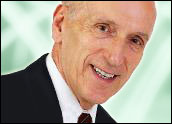 Since the enactment of the Sarbanes-Oxley (SOX) act in 2002, there has been a great deal of confusion and fear in corporate boardrooms. Many of my peers are now reluctant to serve on boards, and some have actually resigned.
In my opinion, much of this fear and confusion is unfounded. The fact of the matter is, if you are an ethical, active board member, you really have very little to fear. If, however, you are a detached or inactive board member, you might want to reconsider your board service.
Don't Just Sit There
Serving on the board of a publicly held corporation today is quite different than it was pre-SOX. Back then, many board members were satisfied to drift along with the majority and collect their monthly board membership fee. In most cases, they were fine. Nothing horrible happened. In other cases, though, bad things did happen, and some of these bad things could have been avoided if all of the board members had been alert and proactive.
What surprises me, however, is reading about board members who have been corrupted by senior corporate staff, post SOX. I find these instances totally remarkable; and I am amazed that some board members still risk their financial and physical freedom only because they have succumbed to greed, incompetence or timidity.
Today board service means that a board member must be bold and outspoken when necessary. I don't mean that a board member has to be a constant malcontent or naysayer — not at all. However, if you become aware of any instances of conflict of interest, self-dealing or out-and-out fraud while you are serving on a board, you absolutely must speak up and/or resign. There is no alternative.
Small Public Corporations
If you serve on the board of a small publicly held corporation, you might not have all of the technical support that you feel you need in order to fully comply with SOX. Of course, your corporate counsel — given that he or she is conversant with securities laws and SOX — should be able to help you. If not, there is plenty of assistance on the Internet.
Probably the most important committee that any public company — whether small or large — should have is the audit committee. This committee is empowered through the board, and its powers and responsibilities must come from that board. So, the first thing that you should do is make sure that you have an audit committee charter that has the depth and breadth that SOX requires. In the event that your attorney or accountant is having difficulty composing such a charter, examples can be found on the Internet.
Key Audit Committee Charter Requirements
The committee charter should, among other things, address certain key responsibilities of the board. These responsibilities should address such basic issues as these:
How the company's financial statements will be prepared and presented.
Which public accounting firm will be given the task of auditing the financials.
What type of system of internal control the company will maintain. (It should be one that outside auditors feel will adequately expose serious financial violations.)
Who will be responsible for monitoring the company's compliance with laws and regulations, and how often that person will report to the board.
Who will be responsible for SEC compliance.
The above list is certainly not all-inclusive, but it should give you some idea of key elements in an Audit Committee Charter.
Code of Ethics
Having a code of ethics is indispensable for the company that is serious about corporate governance. Here again, there are many examples on the Internet. The code of ethics should be one to which all employees must subscribe and adhere.
The content may vary somewhat depending on the unique character of the organization. Here are some items in the code of ethics of a major U.S. company:
Treat all customers in an ethical manner.
Obey the law.
Promote a positive work environment.
Keep accurate and complete records.
Follow the law in political contributions and activities.
Avoid illegal and questionable gifts or favors.
Steer clear of conflicts of interest.
Do not engage in insider trading.
The above might seem obvious to most of us. However, some of us have to be constantly reminded of what is right and what is wrong.
An Honor and a Privilege
Board service has become onerous to some. It shouldn't be. Our country's economy depends, in no small measure, on the talents and integrity of our board members. One meets very interesting people when serving on a board. Every one of my stints on a corporate board has been a great learning experience. I have never felt in any legal "danger," because I have always been a proactive board member and have not been afraid to speak up.
If an opportunity for board service presents itself, by all means, take it seriously. If you feel you can make an honest contribution to the board, go for it!
Good Luck!
---
Theodore F. di Stefano
is a founder and managing partner at
Capital Source Partners
, which deals in bringing small-cap companies public. He also is a frequent speaker on the subject of financial advice for small businesses as well as the IPO process. He can be contacted at
[email protected]
.
---