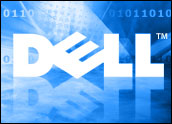 The stretch of bad news continued for PC maker Dell, with the company saying Monday it would delay the filing of its second quarter financial report amid questions about past accounting practices.
Dell told the Securities and Exchange Commission (SEC) that it would delay the final report on its second fiscal quarter and use the additional time to cooperate with investigations by the SEC and others.
Dell also disclosed that the U.S. Attorney for the Southern District of New York has joined the SEC staff in requesting information from the company.
Technology Day Still a Go
"We are fully cooperating with the investigations and working to resolve any and all issues raised in connection with those investigations as quickly as possible, and we will take any appropriate remedial or corrective actions to address any problems," Chairman Michael Dell said.
Dell is suspending its ongoing share repurchase program and will postpone its annual analyst meeting, which has already been pushed back once and was slated to take place this Wednesday. A new date was not announced.
The company will go forward with a Technology Day slated for Tuesday in New York City, where it will showcase new products for businesses and home entertainment.
Dell shares were down about 2 percent in midday trading Monday to US$21.26. The stock has lost close to 40 percent of its value since peaking above $35 late last year.
Investigations Mount
The audit committee of Dell's board of directors is conducting its own investigation, also focusing on whether earnings were misstated in past reporting periods. The questions relate to "accruals, reserves and other balance sheet items," the company said.
"We have not yet reached any conclusion on materiality as to these issues," said Don Carty, chairman of the audit committee. "We are continuing to investigate the matter fully."
For Dell, the delayed filing is just the latest in a series of missteps and bad news to hit the PC maker in recent months. In August, Dell revealed the SEC probe. It also reported earnings that missed Wall Street targets — profits were down some 50 percent over the year before — and suggested it had lost market share to main rival Hewlett-Packard.
Around the same time, Dell was forced to recall millions of potentially dangerous notebook computer batteries made by Sony. Computer maker Apple has since announced a similar recall.
Troubling Questions
The latest news fuels the concerns surrounding Dell, which in recent months has said it would do away with most rebates to simplify pricing and pledged to hire thousands to improve on its notoriously spotty customer service track record.
The lack of specifics about what the SEC and others are investigating only contributes to the sense of unease among many investors and analysts.
The delays "contribute to an increasingly murky story at Dell," JPMorgan analyst Bill Shope said in a research note. "Clearly, the now second postponement to the company's analyst meeting creates further uncertainty surrounding how Dell plans to correct its current woes."
The accounting issues come at a critical time as Dell moves to reclaim its solid position in the PC space — a position weakened by competition and other factors, observed Gartner analyst Charles Smulders.
Dell's recent results indicate the company is facing a number of challenges, including how to address the moves of a much more competitive and streamlined HP, and how to deal with the fallout from the Windows Vista delay.
"All these factors seem to be converging for Dell, and lingering questions such as these will only serve as a distraction from the real work at hand," Smulders said.