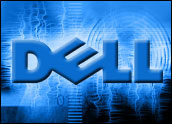 In the most dramatic move yet in what has become an extreme makeover, Dell said Thursday it would cut some 8,800 workers from its payroll over the next year.
Dell announced the cuts — which represent 10 percent of its worldwide workforce — as it released its first quarter results that beat Wall Street forecasts for profit but still showed that the once dominant PC maker is facing an uphill battle against competitors such as HP.
Founder and CEO Michael Dell expressed hope that the layoffs would be a key element of a massive turnaround plan put in place after he took the reins of the company he founded in a college dorm room back from his hand-picked successor Kevin Rollins earlier this year.
Making Adjustments
Dell has pumped money into customer service, promised a more robust product lineup billed as "Dell 2.0" and last week announced a deal to sell some limited Dell PC models in Wal-Mart stores — the first time the PC maker has explored the brick-and-mortar retail channel as a way of distributing its machines to consumers.
"While reductions in head count are always difficult for a company, we know these actions are critical to our ability to deliver unprecedented value to our customers now and in the future," Michael Dell noted.
The cuts will come from across its business segments and geographic locations around the world, with cuts made to "reflect business considerations as well as local legal requirements," Dell said.
Dell is already seeing results from its overhaul, the company said, with the amount of times callers to customer support lines are transferred cut by two-thirds and new products developed for key emerging markets such as China.
Investors appeared ready to believe the cuts would do the trick and get Dell back on track, with the company's stock rising sharply in after-hours trading Thursday. In morning trading Friday, shares were up 3.5 percent to US$27.85, close to a new one-year high.
Troubling Trend?
Once again, Dell reported only preliminary results, saying its ongoing accounting probe would leave it unable to file a finalized report with the Securities and Exchange Commission (SEC). Dell earned $759 million in the quarter that ended in early May, down slightly from $762 million a year ago. Sales were up 1 percent year-over-year to $14.6 billion, boosted by a 14 percent increase in average selling price.
Dell did not give a formal fiscal outlook for the second quarter or the rest of the year, citing its ongoing transformation efforts and possible "short-term fluctuations in operating performance."
Dell did suggest it was making progress toward resolving the other issue that has been dogging it for much of the past year. The company spent $46 million in the quarter attempting to get to the bottom of the "serious" accounting issues discovered during an initial inquiry. The expense weighed on earnings, noted Thomas Luce, chairman of Dell's audit committee. "Although this process has taken us longer than we would have liked, it is important to commit the time and resources required to ensure a thorough and comprehensive review," he said.
From a broader perspective, the Dell job cuts were the latest in a sudden burst of tech-industry layoffs, a rapid-fire run of job cuts reminiscent of the days when dot-coms were firing workers on a daily basis. IBM on Tuesday said it was cutting about 1,570 workers, and Motorola followed, saying Wednesday it would conduct an additional 4,000 layoffs on top of 3,500 jobs already being cut.
In fact, the past week saw nearly as many tech-related layoff announcements as during the entire fourth quarter of 2006, noted John Challenger, CEO of outplacement firm Challenger, Gray & Christmas. The first quarter of 2007 saw nearly three times the job cuts as the last three months of 2006, suggesting an upward trend in headcount reductions, he told the E-Commerce Times. Though each decision to cut staff is driven by different factors, the upward trend could suggest tech companies are girding for harder economic times.
"It's too soon to say the sky is falling, but the job-cutting spree should be sending up warning flags about the state of the economy," Challenger explained. "It certainly appears that weakness is starting to spread from the housing and automotive sectors to other areas."
Thin Slice
While 10 percent of a global workforce is a significant amount to cut in a single move, companies want to make sure they cut deeply enough the first time to avoid additional rounds of layoffs, which are more likely to prompt the workers a company is trying to keep to jump ship, said Enderle Group Principal Analyst Rob Enderle.
"Typically, in cases like this, it is better to over-cut then under-cut," he told the E-Commerce Times. "You want to get the employees' minds on the work and put the company back on a growth path and not do repetitive cuts. It also allows you to adjust the number downward if you need to, which builds employee confidence and avoid adjusting it upwards which lowers it."
The move may help Dell get back to its once legendary lean operating efficiency, Enderle added, but the makeover likely isn't over.
"Dell still needs a solid retail plan to address its sales volume issues and we are still waiting for that," he said.
Dell's recent hook-up with Wal-Mart, which will feature two customized desktop PCs being made available in thousands of stores across the country and in Canada, may be the start of such a push, though Dell may need to more fully embrace the retail channel by finding shelf space alongside HP and others at big-boxes stores such as Best Buy and Circuit City.