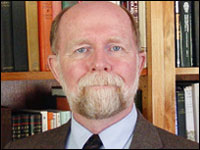 News of Dell's upcoming Streak device arrived as the news about tablet computing heated up. Apple's iPad continues to sell like hotcakes, passing the 2 million milestone and leading analysts to suggest that total 2010 iPad sales will reach between 5 and 7 million units.
Apple CEO Steve Jobs and other luminaries at Walt Mossberg's All Things Digital conference suggested that the iPad and other tablets are on track to supplant traditional PCs and notebooks. Microsoft CEO Steve Ballmer dismissed those claims out of hand, suggesting that the iPad is simply a PC in a different shape.
Whatever one believes about the future of tablets, it's hard not to be impressed by the Streak. Consider first its specs and features: 5-inch color, multitouch screen; Android platform powered by a 1 GHz Qualcomm Snapdragon processor; 3G, WiFi and Bluetooth wireless support; integrated GPS; 5 MP camera with flash; and user-accessible battery and Micro SD memory (expandable to 32 GB).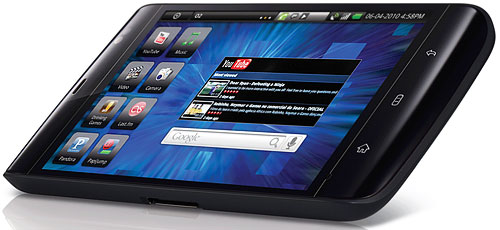 The Streak – Dell's 5-Inch Android-Based Tablet
Then note its capabilities: integrated Google Maps and turn-by-turn navigation; easy integration of Twitter, Facebook and YouTube social media apps; Android app/market access; support for email, text, IM, and voice calls; Web browsing in natural page formats; and planned upgrades, including Adobe Flash 10.1 on Android 2.2 later this year and video chat applications.
Noticeably Different
What is most notable, however, is that the Streak defies direct comparisons to Apple's iPad. Some might dispute this, but consider how the Streak is actually a study in iPad contrasts: a significantly smaller display, integrated camera, immediate support for voice calling and eventually for video chat, an easily accessible battery and upgradable memory, and full support for Steve Jobs' favorite whipping boy, Adobe Flash.
Toss in rumors of a docking station that includes HDMI, USB and line-out outputs, and not only does the Streak present a notably different form factor than the iPad, it also offers a far broader set of features enhancing the quality of users' online experience.
Consider also how these points will impact a variety of markets. The Streak's integrated GPS and support of Google Maps and turn-by-turn navigation will make it a no-brainer replacement for standalone GPS navigators. In other words, bye bye TomTom.
Its size can't and isn't meant to match PC/netbook-sized displays, but that also means that the vast majority of apps available through the Android Market should work and look fine natively (as opposed to those developers are already rewriting for the iPad's bigger display). The Streak's size also makes it more easily portable and usable for photo and video capture than larger devices (if those devices even have cameras in the first place).
Dell's go-to-market strategy also differs significantly from other tablet vendors. Launching the Streak first in a homogenous market like the UK will provide the company a "shake-down" cruise that should help catch potential problems before they become serious missteps.
This may be a less ambitious approach than Apple's U.S.-centric iPad launch, but that effort built on notable company successes with the iPhone and iPod, as well as Apple's remarkable ability to beneficially leverage the media. In contrast, the Streak is Dell's primary entry in a market that we believe remains essentially in flux.
What's the Ideal Companion?
Despite Jobs' prophesies about tablets causing the eventual death of the PC, other vendors are positioning new generation tablets as "companion" devices occupying a place midway between smartphones and digital media players (like the iPod) and laptops. As such, they are designed to make consumption of content, including online video, digital audio, and photos and e-books, a more comfortable and seamless experience than that offered by smartphones or players. The trade-off, of course, is that content creation, even on the vaunted Pad, trails keyboard-equipped laptops and desktop PCs.
However, we see a growing division about what constitutes the ideal companion form factor. Apple is clearly in the bigger-is-better camp, with the iPad's 9.7-inch display clocking in at about the same size as many netbooks.
Asus' new Windows 7-based Eee Pad device, which some are already calling an "iPad killer," sports an even larger 12-inch display. The question remains whether a larger form factor could lead to consumers considering tablets (against vendors' wishes) adequate replacements for traditional laptops. In fact, early market data suggests that the iPad may be impacting MacBook sales more than Apple anticipated.
We do not expect Dell's new Streak to have any similar effect on the company's Inspiron and Latitude product lines. Instead, the Streak's form and features place it at an effective midway point that makes it perfectly adequate for online tasks and serviceable for photo/video capture, while being far more portable than larger tablets and traditional laptops.
Moreover, the Streak will be far better for consuming online content than meagerly sized smartphones and media players. Overall, while competition in tablet computing will continue to be fierce, we believe Dell's Streak will prove to be a boon companion for many, and it should provide the company a clear entry in an increasingly crowded, dynamic and profitable market segment.
---
E-Commerce Times columnist
Charles King
is principal analyst for
Pund-IT
, an IT industry consultancy that emphasizes understanding technology and product evolution, and interpreting the effects these changes will have on business customers and the greater IT marketplace.