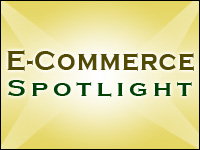 As a wide-eyed 17-year-old business undergrad living in Montreal, Canada, I was given a unique opportunity to make some well-needed spending money by buying and selling liquidations of branded t-shirts. The proposal put before me was simple enough; I would purchase 1,200 t-shirts from a Quebec-based liquidator, and open a small eBay shop in order to unload them on the open market.
The reasons for my initial decision to set-up-shop via eBay's platform were two-fold. First, I did not want to incur the costs involved in developing my own online shop or have to contract out the coding needed in order to run the back-end operations. The barrier to entry in creating my own property went far beyond development charges. To build my own shop required a designer to create my logos and images, a proper customer database tool and backend shopping cart, a functional shop design — and, of course, all of this could be carried out without any likelihood of actual sales.
The second factor that contributed to my "eBay state-of-mind" was the issue of customers. eBay's massive audience coupled with its search functionality provided me with the requisite assurance that — if nothing else — browsing consumers would at least find my product listings.
Early Jitters
From the outset, I had real concerns relating to eBay's listing and selling fees, and the control it had over my small business was a little daunting. Most troubling, however, was my lack of autonomy, and the frustration I encountered when I realized that eBay was allowing vendors with grey or even black-market goods to compete directly against me, despite their having unlicensed and inferior products.
We eventually unloaded the 1,200 shirts, but our margins were only decent (at best), and the real winner in our entire business model was unequivocally eBay.
Shortly after we unloaded the entirety of our inventory, I made a conscious decision that if I should ever be presented with a situation similar to the aforementioned, I would attempt to go direct-to-consumer on my own terms, or forgo the entire deal.
The fee structure and design limitations that were built into eBay and other third-party sites were sufficient to turn me off to the whole idea of selling online — and subsequently led to the development of a wholesale promotional products company that provided me with real autonomy and control.
It wasn't until years later — in my first year of law school, in fact — that I decided to reconsider my engraved impressions of e-commerce and running an online shop. I was presented once again with an offer to sell licensed shirts through an exclusive deal, which allowed me to essentially compete with some of the largest brick-and-mortar retailers.
It became apparent to me that the only way to go head-to-head with competitors that included blue-chip brands was to operate as lean as possible, and seek a competitive advantage through lower price points, lower overhead and lower margins. This model required a modified business plan, and one that didn't force us to put the health of our entire business in the hands of a third-party site that had very little incentive to keep us happy or profitable.
The Clincher: Control
The idea of setting up our own retail site and having a Web property of our own was novel to us, but it became apparent that it was the only way to operate the second time around. I have always tried to keep an ear to the ground in the young entrepreneurial scene, and I was able to meet and speak with dozens of online shop operators in an effort to properly understand what I was getting myself into.
Half of those discussions focused on the strength and opportunities involved in running a larger scale eBay shop as a 'PowerSeller,' and initially we were actually quite impressed with that proposition.
One of the major 'PowerSeller' benefits was that we could have our shop up and running in a matter of minutes, and eBay would take care of all the nuts and bolts — and even help us promote our micro-shop. That support was fairly appealing, but it was only after meeting a friend of mine in Ottawa that I was educated on a number of new and amazing platforms that allowed store owners to set up their own fully operational and proprietary online shop, with eBay-like ease, and for essentially the same cost or less.
The real clincher, however, was that we would retain complete control of our shop, and retail platforms/e-commerce solutions would provide every possible tool we would need to run our own fully functioning online store.
From design to inventory management, from marketing to adding apps to the store, these platforms provided all the benefits typically associated with third-party sites like eBay, while allowing us to maintain control and run our shop from our own domain.
Despite these compelling reasons to go at this shop on our own, I remained skeptical that by building our shop on even the most "open" of platforms, I was still giving up some control, and trading two nickels for a dime. It turned out that my concerns couldn't have been further from the truth. By partnering up with a strong and dynamic e-commerce solution, we were able to achieve serious growth and success by leveraging strong technology and an incredible community.
Although I think the likes of eBay and other third-party sites are far from "dinosaurs," I do believe that given today's technology, such sites are better suited for those looking to sell a used iPod or some one-off sports memorabilia.
Sellers that are looking to develop even the most modest of sales channels now have the ability to build impressive online shops, with strong designs, at a very low cost and in a matter of minutes. These solutions are customizable, provide modern design templates, allow for rich-feature integration, and are far more user-friendly (and automated) than hosting a shop via a third-party shopping site.
Paradigm shift? I think so.
---
Harley Finkelstein
is a serial entrepreneur and a director at
Shopify
, an online retail platform. He can be reached via
SuperAngel
.