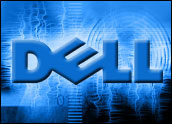 PC maker Dell posted double-digit sales growth for its fourth quarter, but missed analysts' profit and revenue targets. The results suggest that the onetime market leader's new retail strategy and turnaround plans are still works in progress.
Dell's sales rose 10 percent to US$16 billion while it shipped 19 percent more units than during the same quarter a year ago.
Profit was $679 million, or 31 cents a share, in the quarter, which ended in early February, a 6 percent decline from the $726 million it made the year before. Analysts, on average, were looking for a profit of 36 cents on $16.24 billion in sales.
Citing Progress
CEO Michael Dell was encouraged by the fact that the company's top-line growth outpaced the industry average.
"It's very clear that we still have significant work to do on our cost structure," Dell said, citing progress toward the priorities he's set for the turnaround, including overseas growth.
"We're re-engineering our entire cost structure. Improvements in profitability will take some time as we build out a new portfolio of products but based on the actions we're taking, I don't see any impediment to Dell having similar levels of profitability to our competitors in this space."
Dell was once the profit-margin pacesetter, thanks to its streamlined sales model that relied on direct sales over the phone and online and eschewed channel partners and retail settings. Dell did a 180-degree turnaround on that strategy during 2007 and its machines now appear on the shelves at Wal-Mart, Best Buy and some 10,000 retail stores nationwide.
Going Global
The fact that its profit fell amid a sales rise raises questions about its product mix and may underscore the need for it to do a better job of appealing to consumers with higher-end products, said Gartner analyst Martin Reynolds.
"The concern is the price at which growth comes, especially as you look to grow in emerging markets," Reynolds told the E-Commerce Times. Dell is trying to address that by beefing up its enterprise product lineup and offering more colorful notebooks and souped-up desktops aimed at gamers.
The new retail strategy increased the need for that type of non-price differentiation, since Dell machines are now alongside those from HP, Acer and other low-cost options on the shelves of many stores, he added.
Dell has said that in addition to cutting costs directly — it has reduced its workforce by 3,200 people over the past eight months and has said it could cut as many as 5,600 more — it has revamped its product development cycle that will enable it to trim costs and more quickly bring new innovations to market.
Meanwhile, overseas growth has been robust, though Dell has more room to grow there than rivals such as HP. Dell's sales outside the U.S. were up 16 percent in the fourth quarter and made up just under half of total revenue, with growth of 36 percent in four key emerging markets — Russia, Brazil, China and India.
As has been the case for some time, notebook computers set the growth pace, with portable PC sales up 24 percent in the quarter. Server and storage gear sales rose 2 percent.
Stronger Competitors
Dell has traditionally been strongest in the U.S., however, and that fact may be reason for concern given the uncertain state of the economy, American Technology Research Analyst Shaw Wu told the E-Commerce Times.
Slowing business investment could impact Dell's efforts to beef up sales to enterprises and to grow its services business, which it has tried to expand through a series of acquisitions over the past year.
"The product mix needs to improve to get the bottom line up," Wu said, noting that one-time costs such as severance payouts helped weigh on margins.
Dell has lagged in growing its overseas business — rival HP gets two-thirds of its sales from outside the U.S. — which could mean it is more susceptible to a recession or economic slowdown.
While Dell and HP have battled for the market-share crown for some time, the market now features more and stronger competitors, Wu noted, with a resurgent Apple appealing to former buyers of PCs and overseas rivals such as Acer and Lenovo now featuring lower price structures.
Dell did not issue a formal outlook, but said it will "continue to incur costs as it realigns its business to improve growth and profitability" and said those cost "may adversely impact the company's near-term performance." It also cited the possibility of more conservative spending by customers going forward.
Dell shares were down more than 4 percent in late morning trading Friday to $20.01. The stock has lost more than a third of its value since its recent peak last November.