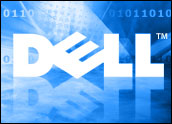 Dell customers are grieving over the computer maker's decision to shut down its Customer Care message boards.
As the Customer Care boards have been an integral part of the company's Community Forum, the service shutdown has some questioning Dell's commitment to its customers.
Dell posted a message on its Web site that said effective Friday, July 8, "Customers seeking assistance for general order support, rebate status, warranty information or invoice questions, can visit Dell's Order Status Web site or Chat with a Dell Customer Care representative."
The company went on to say that because many of these issues can only be addressed by authorized Dell representatives with access to customer information, non-technical questions are best handled through other secure online tools.
Customers Feel Uncared For
Perhaps ironically, Dell earlier this week announced a partnership with Grammy award winner Sheryl Crow in which Dell vice president of Electronics and Accessories Michael Farello said, "Sheryl Crow is passionate about her music the same way Dell is passionate about helping customers get more out of technology in their lives."
But some customers may not see Dell's passion. Some in the online community have responded to Dell's recent decision with hot displeasure. "Rick," who operates a site called Rickmktg.com, expressed his concerns in a post earlier this week.
"For those of us that have spent the past few years on these forums, we know the tens of thousands of people that the moderators have helped," the post said. "Shutting down the Customer Service [non technical] forums will only further the belief that Dell is focusing on business customers and doesn't care about the consumer."
Dell did not return calls seeking comment.
Getting Proactive?
Sarang Ghatpande, vice president and senior analyst at Ideas International, told the E-Commerce Times it's no surprise that some customers are unhappy with the decision. Due to the nature of the Internet, he said, many tech-savvy people would rather look up information themselves than have to call the vendor directly for help with technical issues.
"Community boards are typically good resources for customers to help each other out. They are also a good first point of reference when customers are looking for information," Ghatpande said. "Having a community that is monitored and maintained by the vendor definitely helps customers."
Analysts said vendors historically have also used message boards as a tool to learn more about their customers and their issues with particular product components or customer service.
The question remains, then: Why did Dell scrap its community board? And will this leave Dell with a black eye in the customer service arena? Ghatpande doesn't think so.
"I don't think this will hurt Dell because the company has significant credibility in the market and with customers. Community boards are not necessarily frequented by small businesses. Enterprise customers also visit them," he said. "But Dell is trying to engage more on a personal basis with their customers rather than having users help each other out. It's a more proactive approach."