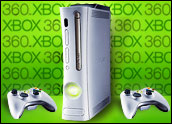 Microsoft came up with a hulking win in the gaming world today, announcing that it had cemented exclusive rights to develop and publish multiplayer, online games using Marvel super heroes. No financial terms were released.
Marvel's lineup includes the "Hulk," "Spider-Man," the "Avengers," "Fantastic Four" and "X-Men."
First Games in 2008
Microsoft plans to develop the massively multiplayer online games (MMOGs) for its next-generation Xbox 360, due out in the fall. The first games using Marvel characters are slated to be out in 2008.
Microsoft launched Xbox Live, for Internet gaming, last fall. An MMOG allows for large numbers of gamers to all interact in a virtual universe in real time as the environment evolves.
"This is an interesting deal. Marvel properties have tremendous market power because of the large and enthusiastic following, and the adaptability to video games and filmed content," Jay Horwitz, senior analyst, Jupiter Media, told The E-Commerce Times.
Horwitz said the deal is a good one for Microsoft, but questions remain.
Niche Market
"While I would certainly call this an unqualified win for Microsoft, the game category for which they have exclusivity is very much niche in the United States," he said. "MMO games account for a small fraction of the audience and are interesting to gamers seeking the most immersive and intensive experiences. Additionally, MMOGs have yet to translate well onto the console."
He did say, however, that the Marvel licensing agreement will boost Microsoft's position as a leader in connected console gaming.
Although this is Marvel's first MMOG deal, it also has licensing agreements with game-makers Electronic Arts, THQ, Vivendi Universal, Activision and Majesco Entertainment.
On its Xbox Live Web site, Microsoft claims 1 million participants in 24 countries. A starter kit costs US$69.99 and the company offers a two-month free trial. Renewal costs $5.99 per month or $49.99 for a year in the United States.