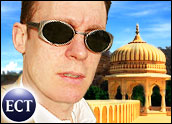 Customer relations managers are the key point of contact between clients and service providers in the outsourcing process. Their role is being transformed by the telecommunications revolution and the globalization of customer service work, as detailed earlier in these pages.
In the offshore outsourcing field, client relations managers are often found at both the facility and the facility's North American sales office, if one has been established. As described herein, some firms operate without a North American presence, particularly if they are smaller firms. Most outsourcing firms, regardless of whether they maintain an office in North America, have multiple individuals who function as client relations managers in one or more phases of outsourcing project lifecycles. Their traditional role involves arranging for new business and it is in that role that we begin to trace their evolution into client relations managers who are involved with the full lifecycle of outsourcing project implementation.
Shift From Order Takers to Business Development Specialists
At the beginning of the Indian software boom in the mid-1990s, offshore customer relations managers functioned primarily as order takers. At many businesses this remains their role — to respond to incoming price queries and requests for information.
In the Indian outsourcing industry, the transformation from inbound order takers to business development managers occurred on a widespread basis following the slump in offshore IT outsourcing after Y2K bug issues were resolved, driven by overcapacity. The same pattern was repeated when that country's call center outsourcing boom began in 2001, with customer relations managers initially focused on order taking until economic necessities sparked an industry consolidation and new strategies cultivating clients. As new IT and customer service outsourcing destinations outside India begin to scale up and challenge India on the basis of prices, the success of those destinations hinges on ability of their client relations managers to generate business.
In transforming their role, client relations managers during the Indian IT and call center booms often faced limitations that are now commonly observed in follow-on outsourcing destinations:
Lack of specialization and a failure to adequately focus on target markets.
Lack of experience arranging for outsourcing contracts in target markets.
Recruitment and promotion based on personal ties with facility owners rather than demonstrated capabilities.
Failure to quickly demonstrate facility capabilities with entry-level outsourcing programs.
Inability to transition from entry-level projects to ones suitable for more mature facilities.
Lack of basic business skills for global IT managers.
The First Commercial US Call Center in India
First Ring was the first U.S. company to establish a commercial call center in India to serve North American customers. Founded by Gurujot Singh Khalsa and associates in 1999 in Sterling, Va. with a facility in Bangalore, First Ring distinguished itself by employing an experienced U.S. client relations manager in their Virginia office.
First Ring's approach to having their client relations manager take responsibility for and have authority over the full project lifecycle contrasted with the approaches taken by its first two domestic Indian competitors, GTL and Minerva Telelinks. Those two pioneers initially engaged customer relations managers with scant U.S. business experience and little authority to ensure that the contracts they obtained for their facilities were implemented according to clients' expectations.
Sales people in India have traditionally been accorded less status than engineers or administrators. This lack of status can be observed at a variety of Indian outsourcing firms today.
The role and importance of customer relations managers at Khalsa's facilities has never been a secret, but it is not a pattern that has been fully imitated elsewhere. After selling First Ring to an Indian bank, Khalsa and his management team founded WorldBridge Connect, a new U.S.-based outsourcing firm with a call center in Lahore, Pakistan.
Career Paths
What is a typical career path for client relations managers at outsourcing facilities? Where can they gain the experience and specialization needed to function effectively on behalf of service providers? For answers, we again turn to WorldBridge Connect.
Because Gurujot's original client relations manager did not shift over to the new venture, Gurujot needed to find a new one. Instead of looking to other outsourcing service providers, he recruited Imran Aftab, formerly the Director of Global Outsourcing at America Online. Imran joined WorldBridge Connect on June 1, 2005 and is based in their Virginia office.
Imran's approach to outsourcing formed during his tenure at AOL, where he was responsible for contract negotiations, vendor selection and day-to-day management of a $140 million dollar network of outsourcers for AOL's products and services. He managed a network of 12 outsourcing service providers at 15 locations on 4 continents, utilizing over 6,000 dedicated agents to handle over 50 million inbound calls annually. In the merchant call center community, Aftab has the reputation for being a demanding perfectionist in all phases of outsourcing project lifecycles.
Another career route for client relations managers at offshore facilities is to begin as trainers. This is the case with Tara Bradford, whose experiences with culture shock and gender issues in Indian workplaces were covered earlier in these pages. As the only American in a Hyderabad call center with 250 seats, she found herself pulled into managing interactions with American clients because of her ability to establish rapport and agreements when dealing with difficult issues.
Once tasked with client management responsibilities at the offshore call center, Bradford had responsibility for the full lifecycle of program implementation, from initial conception through the training, ramp up, and long-term implementation. Now working on contract assignments through InternationalStaff.net, Bradford said that being a client relations manager at a 250-seat facility allowed for closer client cooperation than might be experienced at large facilities where outsourcing programs are handed off from manager to manager at different phases of a project lifecycle.
The operations of the call center in Hyderabad where Bradford worked are not dramatically different from WorldBridge Connect. Both facilities have U.S.-based client relations managers (largely but not exclusively focused on marketing) and both facilities are quick to engage facility-based client relations managers to encourage seamless process migration and ramp up. Their U.S.-based managers remain engaged throughout the outsourcing project lifecycle. The U.S. managers serve as backup, to whom problems can be escalated and who have authority to resolve issues quickly.
Onshore Versus Offshore
The question of where client relations managers should be located is answered differently by small versus large outsourcing service providers. Onshore managers are in a better position to serve as a single point of contact, but the cost of maintaining them in a U.S. office has to be added into outsourcing prices.
The complete cost to an outsourcing firm for an experienced, full-time U.S.-based customer relations manager is generally between US$80,000 and $250,000 per year, including expenses. To keep prices low, most South Asian outsourcing firms have opted to keep their client relations managers overseas. The most effective use of offshore client managers has been observed at facilities that hire expatriates or local staff with substantial working experience abroad to fill that role.
A compromise arrangement that works well for cost-conscious offshore facilities is for their client relations managers to be based abroad but to make frequent trips to clients in the West. Face-to-face meetings between U.S. clients and U.S. outsourcing program managers can be a rare occurrence — especially with small projects or those that are highly commodified. On the client side, however, it is not unusual to be faced with a steady parade of offshore facility owners and managers turning up and asking for meetings. Not only are they seeking preferences when it comes to receiving contracts from U.S. customers, but they are also seeking to assess credit risks.
In future articles, we will look at the skills needed by client relations managers and how individuals in this position can be supported and monitored. We will also examine strategies for contract negotiation and implementation from the perspective of client relations managers.
---
Anthony Mitchell
, an E-Commerce Times columnist, has beeninvolved with the Indian IT industry since 1987, specializing through
InternationalStaff.net
in offshore process migration, call center program management, turnkey software development and help desk management.
---