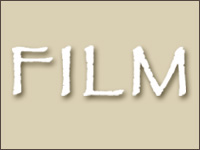 Though well-intentioned, services that scrub potentially offensive material from DVDs and then resell them as family-friendly versions are violating copyright laws, a court has ruled.
U.S. District Court Judge Richard Matsch ruled in favor of major Hollywood studios by saying that a number of companies operating DVD scrubbing services — such as CleanFlicks, CleanFilms, Play It Clean Video and Family Flix USA — were violating copyright laws. The judge ordered the firms to turn over all existing copies of the edited movies to their respective studios within five days of the ruling. The DVDs will then be destroyed.
Victory for Hollywood
The decision is a victory for movie studios and may have additional ramifications, especially as the means for delivering movies for home viewing rapidly shifts from packaged formats such as DVD and VHS to other digital formats such as on-demand download from cable systems or online.
The DVD-scrubbing process could become even easier in that electronic format, with technology able to support any number of versions of a single film — for instance, an adult-rated version, a more child-friendly alternative or a longer or shorter version of the same movie.
Hollywood studios may well want to offer those types of choices in the future, but want to avoid having third parties make decisions on how to present content that belongs to the studios. The ruling serves as a reminder that editing copy can be tantamount to stealing it.
Other Technologies?
The case was a double-edged sword for Hollywood, which has had its difficulties embracing new digital technologies and which often finds itself in the crosshairs for its role in setting the cultural tone, with family values groups often slamming Hollywood for producing material that includes too much sexual content and violence.
The ruling may focus more attention on alternative means of cleaning up film content before it reaches end users and help some tech firms that have found novel — and accepted — alternatives.
Bill Aho, the CEO of ClearPlay, which offers parental filters and other methods of content control, said his firm's technology enjoys the protection of the 2005 Family Movie Act. ClearPlay works from inside a DVD player, filtering out scenes based on parameters set by users, as the movie is being played, but not modifying the content on the DVD.
Despite the fact that it could eliminate a handful of competitors in a single motion, Aho said the ruling is "bad for parents."
"Moms and dads need all the help they can get to protect their kids, and these companies were providing a valuable service," he added.
Keeping Control
The studios had fought the movie clean-up firms on the basis that they were violating copyright by altering films from their original, intended forms. However, most observers said the case was more about the studios asserting their control over the content, something that Hollywood is increasingly sensitive about as digital technologies proliferate.
In fact, many analysts believe the transition is already under way to more electronic delivery of content, with DVD and the next-generation version of HD DVD serving as waypoints on the road to on-demand delivery over increasingly high-speed home networks.
By protecting their copyrights now, the studios may well establish a stronger case for themselves as electronic delivery opens up more options for customizing content.
"The studios will handle the digital channel by seeking out partners who can protect their copyrights and will let them call the shots," said Pund-IT Research analyst Charles King. "The studios are going to be willing to see their distribution channels multiply, but they want to ensure what's going out is what they want and only what they want."