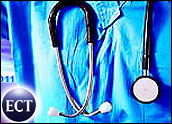 MarchFIRST, Inc. (Nasdaq: MRCH) ticked up 13/32 to 4 5/16 early Tuesday after the online consulting company said it will cut about 1,000 jobs, or 10 percent of its workforce, as part of a plan to cut costs.
The layoffs will save about US$100 million each year, beginning in 2001, marchFIRST said. The company said the workers being laid off are "under-utilized consultants who specialize in outdated technologies or whose skills are no longer in demand," though field and corporate support workers are also being cut. The layoffs will not affect service delivery to clients, the company said.
President and chief operating officer Thomas Metz called the move "the right decision for the long-term success of marchFIRST."
"The current market weakness reflects the shifting priorities of our clients, who now are focusing on large-scale, high-value initiatives," said Metz.
The Chicago, Illnois-based company has operations in 14 countries.
MarchFIRST fell Wednesday ahead of the news, dropping 19/32 to 3 29/32 as the company postponed a conference call to discuss financial guidance until November 28th, and McDonald Investments downgraded the stock to hold from buy.
MarchFIRST shares have fallen from a 52-week high of 81 1/8. Last month, the stock dropped after the company missed analysts' estimates for the third quarter, reporting income before special items of a penny per share instead of the expected 20 cents. MarchFIRST blamed the shortfall on a weak environment for e-commerce services, as well as a declining euro.
The company is also being sued by some shareholders, who allege officials misled them about its prospects.