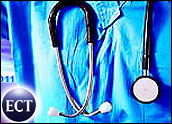 CoolSavings.com, Inc. (Nasdaq: CSAV) fell 1/8 to 1 1/8 Monday after announcing an expected loss for the fourth quarter of 21 to 22 cents per share before extraordinary items.
Revenue for the quarter will likely total US$12 million to $13 million for the quarter ending in December, up from $6.7 million in the year-earlier quarter. The loss before non-cash charges will total $8.2 to $8.7 million, compared with a loss of $7.1 million, or 22 cents per share, a year earlier.
Non-cash stock compensation will add about 3 cents per share to the bottom line, CoolSavings said.
For the year as a whole, CoolSavings expects a loss before extraordinary items of $33.6 million to $34.1 million, or 92 to 94 cents per share.
Chairman Steven M. Golden said the company is "extremely well-positioned and prepared to capitalize on the many initiatives put in place and the new and current partnerships [the company has] developed."
"CoolSavings' complete incentive infrastructure will help propel the company to profitability in 2001," Golden said.
Among the initiatives for the next fiscal year are to expand the number and focus of its category newsletters; create a "Games" tab offering more games and contests; add "shopping bot" capabilities to help consumers compare prices on products; expand e-mail services; and to offer dining and other electronic coupons.
CoolSavings also said it plans "new extension sites" to target specific consumer groups, managed e-marketing services for advertisers, sales of branded products directly to members, and the introduction of its savings plan to international markets.
CoolSavings provides customer loyalty and marketing programs to advertisers ranging from national and local brick-and-mortar retailers to online merchants and service providers. The company claims more than 10.8 million registered members, and was ranked the No. 1 coupon Web site in Media Metrix's September report.