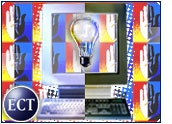 Taking a cue from rival IBM, Compaq (NYSE: CPQ) announced late Thursday that it has reached an agreement to buy Internet consultancy Proxicom (Nasdaq: PXCM) for US$266 million in cash.
The purchase pushes Compaq toward its stated goal of increasing its consulting and services business from 21 percent of its revenue to 30 percent.
Compaq also said that the acquisition was the first step toward strengthening its professional services offerings and its ability to deliver comprehensive services.
Once the deal is complete, Proxicom will be a wholly owned subsidiary of Compaq and will be a division of Compaq's Global Services unit.
Compaq's purchase of Proxicom comes one week after IBM announced its purchase of Internet consulting firm Mainspring for approximately $83 million in cash.
"The addition of Proxicom will strengthen Compaq's value proposition to customers," Compaq executive vice president Peter Blackmore said, "by supporting our already significant presence in telecommunications and financial services markets, and extending our capabilities in markets including retail, automotive, manufacturing, and media and entertainment."
Inside the Deal
Under the terms of the agreement, Compaq will pay $5.75 a share in cash for all of Reston, Virginia-based Proxicom's outstanding common stock. Proxicom's stock closed Thursday at $4.33 a share but leaped to $5.66 a share in morning trading.
Any Proxicom shares not acquired by Compaq in the tender offer will be acquired in a second step merger.
The companies said that the transaction had been approved by the board of directors of each company, and that two of Proxicom's largest shareholders — Proxicom chairman and chief executive officer Raul Fernandez and General Atlantic Partners — have agreed to tender their shares into the offer and "otherwise support the transaction."
Compaq said that the deal, which is expected to close toward the end of the second quarter, will be neutral to earnings in the second half of 2001 and will boost them in 2002.
Troubled Sector
Compaq's acquisition of Proxicom comes at a time of turmoil in the Internet consulting sector that has affected both large and small firms.
In March, Proxicom laid off 227 employees, or 19 percent of its workforce. As a result of the job cuts, the company said it would take a restructuring charge of $32 million to $36 million.
Elsewhere, Chicago-based Internet consulting firm MarchFirst declared bankruptcy in March. Although MarchFirst initially filed for Chapter 11 protection, which would allow restructuring of the company, a Delaware judge reportedly granted a motion Thursday to change the proceeding into a Chapter 7 bankruptcy, or liquidation.
The change means that a trustee will be appointed to oversee the liquidation of MarchFirst's assets. The company has approximately 30 days to shut down.
KPMG Consulting and PricewaterhouseCoopers (PwC) both have announced job cuts as a result of the dot-com downturn, with KPMG cutting up to 550 jobs and PwC laying off 750 to 1,000 workers.