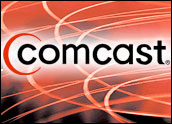 Cable giant Comcast announced Thursday it will roll out new ultra-fast broadband services in Chicago, Atlanta, Baltimore and Fort Wayne, Ind., by the end of December.
The service, called "Docsis 3.0," boasts Internet connection speeds of up to 50 megabits per second. Docsis also allows Comcast to double speeds for most of its existing broadband customers without charging additional fees.
In late October, Philadelphia-based Comcast announced Docsis would go live in Boston; Minneapolis and St. Paul; Seattle; Spokane, Wash.; Portland, Ore.; New Jersey and southern New Hampshire.
"We wanted to roll out Docsis 3.0 in 10 major markets in the U.S. by the end of the year, and this announcement today brings us to that goal," Charlie Douglas, a Comcast spokesperson, told the E-Commerce Times. "We haven't said which markets are next. What I can say is … we hope to complete our national rollout by the end of 2010."
Extreme 50 and Ultra
Comcast's upgrade to 50 mbps comes at a time when competitors such as Verizon and AT&T are investing huge sums to increase the speeds of their networks. Verizon has spent billions building a fiber-optic network that brings broadband Internet service, called "FiOS," directly to the home at speeds of up to 50 mbps.
The top two tiers of service under Comcast's Docsis 3.0:
Extreme 50 — 50 megabits per second download time and 10 megabits per second upload time for US$139.95 per month;
Ultra — 22 megabits per second download time and 5 megabits per second upload time for $62.95 per month.
"With Extreme 50, everything about your online experience is that much faster," Douglas said. "Downloading a standard-definition movie would take just a few minutes as opposed to up to an hour at slower speeds."
"Docsis" is short for "data over cable service interface specifications," Douglas said.
Verizon and AT&T
It's too early to tell how customer adoption of the Docsis tiers of service is shaping up, noted Douglas.
"We just announced in October that a lot of these markets were beginning deployment," he said. "When we have our Q4 earnings call, we'll probably be able to characterize [customer adoption] in some way at that time."
Verizon's FiOS and AT&T's U-Verse services are the major competitors to Docsis, depending on the market.
"Comcast and Verizon are at parity in terms of speed," Sally Cohen, a broadband analyst at Forrester Research, told the E-Commerce Times. "They both have a 50 megabits per second offering. AT&T is at 10 megabits per second download time in most markets, although they do have an 18 megabits per second offering in some markets. But that doesn't mean AT&T can't offer more bandwidth going forward."
Impact of Recession
At nearly $140 and $63 per month, respectively, Comcast's Extreme 50 and Ultra are both high-end products. The highest tier of service under FiOS is also priced at $140 per month.
With the United States in the middle of a recession, consumers may be hesitant to sign up at those prices.
"I'm speculating on what adoption will be, given the economy today," Cohen acknowledged, "but I think, of course, the recession is going to have an impact on user adoption because these are high-end services."
While most consumers won't give up their current broadband connection to save money, many will look at the price tag for the premium tiers of access and decide they can hold off on buying those high-speed services until the recession ends, she said.
At the same time, Comcast had little choice but to forge ahead with its plan for faster services because it made a pledge at a consumer electronics show earlier this year to have 100 megabits per second download speeds available by 2010, Cohen pointed out.
"They're really putting their neck out there in front of the other cable guys," she said. "It's unfortunate timing that we've been in this recession for a year, and consumers are starting to tighten their wallets. But that doesn't mean that if we're out of this recession a year from now that they won't get excited about wideband."