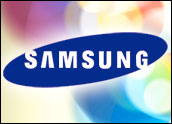 Samsung seems to be stuck in its patent disputes with Apple and thus may choose to cancel the Australian release of its Galaxy Tab 10.1. All depends on whether it wins court approval within the next two weeks to proceed with sales, according to press reports.
Samsung is one of Apple's few competitors in the tablet arena, and an Australian ban could hurt its chances of catching up with the market leader.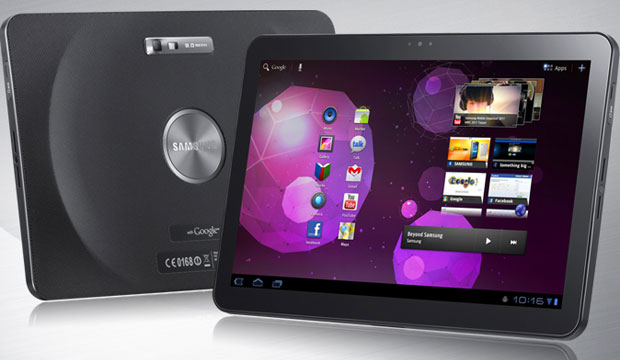 The Samsung Galaxy Tab 10.1
Apple claims that Samsung's Galaxy Tab 10.1 infringes on iPad patents. An Australian court has delayed the release of Samsung's new Galaxy by imposing a temporary ban that would remain in effect until a ruling is handed down on the patent claim.
The legal dispute between the two companies began in April and spans 20 cases and nine countries, including South Korea, Japan and the Netherlands.
Apple began in the U.S. by claiming that Samsung's Galaxy line of smartphones and tablets copied the design of iPhones and iPads.
Samsung successfully appealed a Galaxy Tab 10.1 ban by a German court in August.
Last week, Samsung reportedly offered Apple a deal that would allow the Galaxy Tab 10.1 to be sold, but the companies failed to come to an agreement. Samsung also withdrew two disputed features from the tablet, leaving one unresolved dispute over a patent that deals with how finger movements are used to execute software commands.
Back to Square One
Apple's rejection of Samsung's settlement offer probably takes things back to square one, according to Allen Nogee, principal analyst for wireless technology at In-Stat.
"Apple must feel that it can win its case, or it feels that this one patent was much more important to enforce than the other two," Nogee told the E-Commerce Times.
It is hard to tell whether Samsung will actually give up on trying to sell the Galaxy Tab 10.1 during the coming holiday season, though.
"With a country of about 22 million, they would only hope to sell a few hundred thousand or less tablets in their wildest dreams," said Nogee. "I wouldn't think that continued legal action would be warranted for that number. Yet I'm sure they are also concerned that this doesn't spread to other countries — like it has in Germany — and worldwide."
Apple's Stand on IP Ownership
Although Samsung is making an effort to settle with Apple in Australia, that market is not critical. Yet it is a starting point for settling other disputes around the globe.
"Australia won't change total sales that greatly, but this may have a greater impact on Samsung and other companies in the long run," said Nogee. "For some time now, many companies have just blatantly copied parts from other companies' devices. It was becoming commonplace. I applaud Apple for taking a stand on this."
Apple's stand on protecting its IP may be a move to crack the cycle of companies raiding each other's designs.
"When companies copy products, it may seem to help consumers because they now have more choices, but what it does long-term is reduce the benefits that companies receive for the risks they take in innovating," said Nogee.
Just an Opening Salvo
Apple's initial rejection may be part of the dance. While its unwillingness to settle may stiff Samsung for this holiday season, it could reconsider before the battle moves into the courtroom.
"With the injunction, Apple could prevent resolution until the end of the year," Jeff Orr, group director of consumer research at ABI Research, told the E-Commerce Times. "It's hard to say with legal processing. This could take many years to resolve."
The rejection of the Samsung offer may be no more than a chess move on Apple's part.
"Many times in this type of litigation, Apple has turned down the initial offers," Orr noted. "There have been numerous efforts toward arbitration that just don't come through. It's a normal part of the litigation process."
In many cases, though, agreements are ultimately reached before things go to trial.
"It's in Samsung's best interest to resolve this so they can make their products available in theAustralian market as soon as they can," said Orr. "Yet I wouldn't expect any first offerings to make the deal."