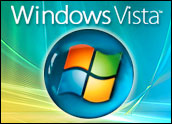 A lawsuit brought against Microsoft this week claims the software giant knowingly placed "Windows Vista Capable" labels on a large number of PCs that can run the new operating system only in its most basic form.
A consumer who claims to be a victim of "bait-and-switch" sales tactics by Microsoft filed the class action suit in U.S. District Court for the Western District of Washington.
The suit estimates that Microsoft has likely defrauded more than 10,000 people with damages of more than US$5 million.
Ready or Capable?
The complaint stems from a Microsoft marketing campaign prior to the Vista launch, in which PC makers were allowed to place a sticker on new machines to let customers know whether the computer was capable of running the new OS.
However, many of those PCs were only capable of running the more bare-bones Home Basic version of Vista, according to the suit.
Aside from new search functions and a couple of security advances, Vista Home Basic lacks the defining characteristics of the full OS, including the Aero interface, Flip 3-D navigation tools and Media PC capabilities.
The operating system comes in several versions from Home Basic to the top-of-the-line Vista Ultimate.
Minimum Requirements
Microsoft makes it clear that the Home Basic edition must run on a PC with at least an 800 MHz processor and 512 MB of system memory, Yankee Group Senior Analyst Laura DiDio told the E-Commerce Times.
The low-end models of most PCs aren't going to come close to matching those specs, she noted. "If you only got 512 [megabytes], you're not going to be able to use all the spiffy things that Vista offers," she said. "But it doesn't mean the PC isn't capable of running it."
The premium editions of Vista require at least a 1 GHz processor, 1 GB of system memory and a 40 GB hard drive — with 15 GB of free space — in order to run properly.
"There is an important distinction to be made between being 'Vista capable' and 'Vista ready,'" DiDio added.
Microsoft made a broad effort to educate computer manufacturers, retailers and consumers on the hardware requirements for Vista, the company said, adding that it's "Vista Ready" campaign included a marketing effort demonstrating the differences between the various Vista versions and the associated hardware requirements.