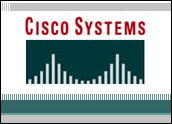 NetSolve, a security and infrastructure applications developer, has signed an agreement with Cisco under which Cisco will acquire NetSolve for a purchase price of US$11.00 per share in cash.
"Our board has concluded this is a fair transaction for our stockholders and will be recommending its approval when we mail our proxy statement," said David Hood, president and chief executive officer of NetSolve.
"In addition, I'm personally excited about its potential benefits to our employees, customers and partners and I look forward to my continued association with our business after the closing."
Completion of the proposed merger, which is expected to close in the second quarter of Cisco's fiscal year 2005 (which ends January 2005), is subject to the approval of NetSolve's stockholders, expiration or termination of the applicable Hart-Scott-Rodino waiting period, and other customary conditions.
NetSolve intends to file a copy of the merger agreement and the related voting agreements with the Securities and Exchange Commission shortly.