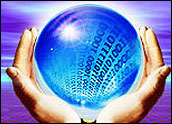 In its annual 10-K filing with the U.S. Securities and Exchange Commission, Cisco (Nasdaq: CSCO) reported that its order backlog has fallen 30 percent over the past year. The networking giant said that as of September 9th, its backlog totaled about US$1.4 billion, down from about $2 billion last year.
However, Cisco executives wrote in the filing, "Cisco does not believe that its backlog, as of any particular date, is necessarily indicative of actual net sales for any future period."
Last month, the company forecast that revenue for the current quarter would be unchanged or slightly higher than last quarter's $4.8 billion.
Multiple Factors
Analyst reactions to the filing were mixed, with some surprised and others saying they expected the news. However, most analysts agreed that multiple factors have contributed to the diminished backlog.
One factor is that as enterprises inch toward the end of the third quarter, they may have exhausted already-reduced budgets, Giga Information Group analyst Jim Slaby told the E-Commerce Times.
"The other factor is there may still be a little bit of a hangover from the bubble bursting," Slaby said. "So you may find a lot of enterprises filling their short-term needs for additional datacom equipment by going to the used equipment market, where there are lots of bargains to be had."
Diminishing Discounts
Another catalyst for the reduced backlog could be Cisco's diminishing discounts. When the company posted its first-ever loss last year, it offered substantial discounts to spur spending. However, Cisco has moved away from that strategy over the past few quarters in an effort to protect its high-margin sales, according to analysts.
"Cisco hasn't been very soft in terms of the discounts that it gives to its enterprise customers," Slaby said. "Customers aren't seeing those discounts now and may, as a result of that, be turning to one of the more commodity-type vendors."
Yankee Group analyst Zeus Kerravala told the E-Commerce Times that a lack of aggressiveness in forecasting future sales also could be at play. "There was a time when, if you even whispered to a Cisco salesperson that you were thinking about a project, they wrote that down as projected income," noted Kerravala.
Distribution Dangers
Finally, analysts speculated that oversaturated distribution channels could be a contributing factor. One solution could be for Cisco to cut some under-performing channel partners out of the picture, Slaby said. Indeed, a common criticism of Cisco has been that it signs up too many channel partners within a specific region, making it difficult for resellers to make money.
The company recently severed its partnership with Dell, which could foreshadow other breakups.
Market Impact
Analysts' opinions differed on the market impact of Cisco's announcement. Slaby said the news is positive for Cisco's competitors because it means they are picking up business. "Certainly, you have to be gloating a little bit to be competing against a company like Cisco that is so dominant in the large enterprise market," he noted.
But Kerravala said the falling backlog is bad news for the entire segment. He added that it is not a result of competitors stealing Cisco's business, but rather a product of the telecom market downturn, indicating an overall reduction in orders. "[Cisco's] core business is still routing and switching," Kerravala said, "but [its] growth has to come from other areas, like telephony and storage."
In any case, Slaby said he expects Cisco to turn things around in the short term, as it has done in the past. "Cisco's management team has proven itself to be a clever bunch," he noted. "They'll make the adjustments necessary to fill up their channel again. They take the hard steps in a hurry."
Cisco executives could not be reached for comment.