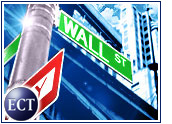 Cree (Nasdaq: CREE) was down US$6.43 at $19 inmorning trading Thursday, after the company reaffirmed its targets for thecurrent quarter, but warned that results for the next quarter will be lower.
Cree, a Durham, North Carolina-based maker of semiconductor components, saidan "increasingly competitive and slowing market for LED chips" will resultin a drop in revenue and earnings for the fourth quarter ending in June.
For the third quarter ending in March, Cree expects earnings before goodwilland one-time charges of 18 cents per share, on revenue of about $52 million.
Fourth-quarter earnings, however, are expected to be in the range of 14 to 16 cents per share, with revenue of $45 million to $48 million, the company said.
Wit SoundView, Stephens and First Union Securities reportedly loweredtheir ratings on Cree shares after the announcement.
Fiscal 2002 revenue will be $200 million to $240 million, with earnings pershare flat to up 20 percent, assuming an improvement in "general economicconditions" and as long as the company's "pipeline of LED productimprovements are rapidly deployed in new designs," Cree said.
The forecastsassume first-quarter growth is flat with the fourth quarter of fiscal 2001.
"Obviously, we are dealing with a slowing economy that puts pressure on ourcustomers, which, in turn, inhibits our revenue growth," said chiefexecutive officer Neal Hunter. "In the face of these obstacles, Cree has asolid arsenal of resources to create new products [and] lower existing costs."
Hunter added: "We also have much of the equipment and facilities in place to serve agrowing market over the next 12 to 18 months as economic conditionsimprove. This should limit capital spending requirements andposition us to build cash, assuming our revenue and earnings targets areattained."