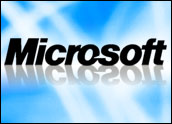 In a move rife with symbolism, Chinese President Hu Jintao will kick off his visit to the United States with meetings at Microsoft and Boeing before traveling to the White House. The meetings are meant to emphasize China's new openness to capitalism — in terms of investments in mainland China on the part of U.S. companies such as Microsoft, as well as Chinese investment in U.S. companies. The meetings are expected to include a face-to-face session with Microsoft Chairman Bill Gates.
While there is no formal agenda for the meetings, which are expected to include a face-to-face session with Microsoft Chairman Bill Gates and other executives, it's likely that intellectual property protections will be a topic of discussion.
Microsoft has made it clear it wants to develop a more robust market for its products and services in China, but has seen efforts to expand there hampered by rampant software piracy. Some observers say the Chinese government has not done enough to crack down on illegal software sales in the past, but that a stronger line on protecting the intellectual property of firms such as Microsoft could help change the business climate significantly.
Meanwhile, Microsoft is one of several firms with Internet services business lines that has faced strong criticism from within the U.S., including verbal lashings and threats of sanctions from members of Congress, for aiding and abetting China's censorship efforts.
Two Sides to Every Story
In January, Gates said in a speech that the Internet will eventually help make China more open and democratic. "I think it is contributing to Chinese political engagement," he said. "Access to the outside world is preventing more censorship."
At the same time, he pledged to continue to work on establishing Microsoft in China despite rampant piracy. "We are always upset that they aren't paying us for our products, but we're not going to pick up and go home," he said.
This week, Microsoft will share the spotlight with fellow Seattle-area mega-company Boeing. The aircraft maker has been eyeing major contracts with China to provide airplanes for its government-controlled fleet in the hope of positioning itself to service privatized companies if the industry is deregulated.
The stakes are high for Microsoft, though, both in terms of future business growth and in a public relations setting.
Microsoft has had a limited presence in the Chinese market since 1992, but has dramatically ramped up operations there in the past two to three years as it races rivals such as Google, Yahoo and others for Web services dominance in one of the fastest-growing markets in the world.
There are already some 100 million Web users in China, and the market is expected to eclipse the United States within two years in terms of the number of Internet users.
The market is also a critical one for Microsoft's packaged software products, since mature economies have little room left for growth given the company's dominance of the PC desktop space.
Hoping to encourage investment from the likes of Microsoft, China has made a public show of cracking down on Internet and software piracy, issuing civil fines in many cases and commencing criminal proceedings in others.
New Day Dawning
Just how important the China market is to U.S. companies was underscored last year when Microsoft and Google locked legal horns over Google's hiring of a former Microsoft executive.
Google hired Kai-Fu Lee, who had overseen Microsoft sales efforts in China, to establish its own research and development facility in the country. The two sides eventually settled their legal duel over the hiring.
The vast potential of economic growth in China has many companies positioning themselves to work with its government, a sometimes tricky proposition given tension with the U.S., China's checkered human-rights history, and its efforts to limit free speech on the Web, saidGartner analyst Jamie Popkin.
"The size and scope of the growth is a strong motivator," Popkin added.