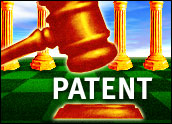 Microsoft is reviewing a lawsuit filed against it by Lucent Technologies. The suit alleges that Microsoft's Xbox 360 video game console contains technology that infringes on a Lucent patent.
Lucent filed the suit in the U.S. District Court in San Diego on March 28. The company is seeking an injunctive relief and unspecified damages.
The name of the patent is "Adaptive Coding and Decoding of Frames and Fields of Video." The telecom titan claims Microsoft is using the technology in the Xbox 360's built-in MPEG-2 decoding capability.
"The company vigorously defends its intellectual property because it is the lifeblood of our research and development," Lucent Technologies spokesperson John Skalko told The E-Commerce Times.
Old Laundry
Lucent filed a suit back in 2003 against Microsoft's hardware partners Gateway and Dell. That sued alleged the PC makers infringed on three patents, but did not seek damages from the software giant.
At that time, Dell and Gateway requested help from Microsoft since the technologies named in the suit were components of Microsoft's products. Microsoft's response was the filing of a declaratory judgment complaint in San Diego.
Judge Rudy Brewster threw out part of Lucent's complaint in August 2005, noting that the patent at issue contained a typographical error. Lucent, however, did not take the ruling lying down.
The company pursued the U.S. Patent and Trademark Office for a certificate of correction. Lucent was granted the certificate and has filed a new suit based on the same alleged infringements, this time against Microsoft.
Willful Infringement?
According to papers filed by Lucent, it notified Microsoft of what it believes is a "willful" infringement of its patent. Since Microsoft did not cease distribution or production, Lucent took the matter to court. Lucent is requesting a jury trial to resolve the ongoing issue.
"The patent at issue is one that previously had been asserted by Lucent in connection with patent litigation between the parties since 2003. We continue to believe we did not infringe on their patent and that the patent is invalid. Microsoft is an intellectual property company and we respect the intellectual property rights of others," a Microsoft spokesperson told The E-Commerce Times.
Merging On
Lucent has nothing to do with the video game business. It designs and delivers networks for communications service providers. The company on Sunday announced it entered into a definitive merger agreement with Alcatel, which provides communications solutions to telecommunication carriers.
The primary driver of the deal is to generate significant growth in revenues and earnings based on the market opportunities for next-generation networks, services and applications.
The transaction seeks to build upon the complementary strengths of each company to create a global leader in the transformation of next-generation wireless, wireline and converged networks.