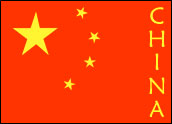 One might argue that China and the Internet are both like high-speed trains. Both are growing at an extremely rapid pace, and both are apparently unstoppable global economic forces that are reshaping the economic landscape. Unfortunately, one might also argue that they are on a collision course.
"While the Chinese government has embraced the Internet for the purposes of economic growth, it has worked assiduously, vigorously and in a stunningly sophisticated way to control what people can discuss and how," Sophie Richardson, Asia advocacy director at Human Rights Watch, told the E-Commerce Times.
Restriction and censorship have been the hallmarks of China's approach to the Internet, much the way they have defined other aspects of the country's information climate as well.
In an earlier era, the effects of such policies might have been largely contained within the country's own borders. Today, however, the global nature of the Internet means that the consequences of China's censorship are taking on global proportions, from the involvement of Western titans such as Yahoo and Google to the international outcry over human rights abuses that have apparently followed.
As China and the Internet both continue along their current paths, much of the world is anxiously watching to see if the Internet changes China — or if China succeeds in changing the Internet.
Control and Command
There are no fewer than 14 Chinese government agencies involved in monitoring Internet communication, Richardson said, and they have increasingly begun turning to outside companies for help.
Wang Xiaoning, for example, is serving a 10-year jail sentence in China for distributing articles online promoting democratic reform in the country. He used a Yahoo account to anonymously post information, and Yahoo is now being sued under the Alien Tort Statute and the Torture Victim Protection Act by the World Organization for Human Rights USA, which charges that the Internet giant provided information to Chinese officials that linked him with the articles, ultimately leading to his arrest and torture.
Google, too, has been drawn in, removing from its Chinese version a vast array of information and materials deemed objectionable by the Chinese government.
Market's Lure
With some 1.3 billion people in its emerging economy, the lure of China's market is compelling.
"The temptation is huge, not just for corporations but for the U.S. government itself," Morton Sklar, executive director of the World Organization for Human Rights USA, told the E-Commerce Times.
"We are dependent on China in so many ways, it makes it more difficult for us to criticize them," he said. "At the same time, it's also clear that unless we stand up very strongly for human rights, the abuses will be even worse. And I think achieving human rights protections in the long run has major benefits economically and politically as well."
A Dismal Record
China's human rights record is dismal. The country executes thousands of its citizens every year — "more than the rest of the world combined," Richardson said — and it makes every effort to retain tight control over communications. Recently, for example, all five of the country's largest newspapers published the same front page, with the same photos, stories and editorials, she added — "it was a fantastic throwback to the Mao [Zedong] days."
Outside influences notwithstanding, there doesn't seem to be much chance of improvement, at least in the near term, Richardson added.
"These people are pretty committed to the idea of information control," she explained. "It's hard to see why, particularly at a time of rising unrest, the government would in any way backtrack from trying to control information."
Relinquishing some of that control might mean that farmers opposing onerous tax policies in one part of the country might be able to link up with farmers in other regions as well, she noted. "China is not going to reverse these policies — in fact, it might try to tighten control. I'm confident people will innovate, but it's going to be a pretty protracted battle."
The 2008 Olympics
The coming of the 2008 Olympics in China could also have a significant effect on the country's policies regarding the Internet — but not necessarily a freeing one.
"We've seen an uptick in detentions and arrests in the last few weeks, and we expect the level of restrictions in place now will essentially continue through the Olympics," Richardson said. "I think the Olympics is more likely to reinforce these policies than anything else."
The intense world scrutiny could help "cast a spotlight" on China's policies, Danny O'Brien, international outreach coordinator for the Electronic Frontier Foundation, told the E-Commerce Times. On the other hand, "my fear is that it will also lead to more careful and secret repression, now that there's such strong pressure on the Chinese authorities to look 'cleaner than clean.'"
Government Control
The country is already mobilizing to improve its record on pollution and the homeless, Sklar noted. Temporary regulations were also put in place earlier this year — lasting until October 2008 — that would grant far greater latitude to foreign journalists, Richardson added. Yet it's not clear those regulations are actually being implemented.
"This is a clear example of the government taking a step that makes it look open and progressive, but simply not implementing it," she said. "It still wants to keep control over how the country is portrayed."
In the meantime, other repressive governments such as Burma could be looking to China as a model and a supplier for censorship and surveillance technologies, O'Brien warned.
"In the short term, China's dabbling with surveillance and censorship is bad news for citizens under other repressive regimes," he said.
For Western corporations, meanwhile, the delicate balancing act will likely continue.
"I think both Yahoo and Google realize they made a mistake," O'Brien said.
Several recent collaborations and efforts make the challenge explicit, including a working group formed among the State Department, corporations and human rights organizations to develop a code of conduct, Sklar noted.
Much to Be Done
"Already there are substantial indicators that U.S. corporations are taking seriously the fact that they can't just turn a blind eye to the human rights consequences of their actions," he said.
In the long run, all communications and exchanges with the outside world — whether through the Internet or at the Olympics — "will undoubtedly have positive benefits for China and every other country that has similar problems," Sklar said.
"The more we involve these countries and governments in an exchange of information and ideas," Sklar concluded, "the more likely we'll produce in terms of human rights gains."
There's still much to be done, then, but it's just possible that — one day — the impending train crash may be averted after all.
---
This story was originally published on Sept. 5, 2007, and is brought to you today as part of our Best of ECT News series.
---