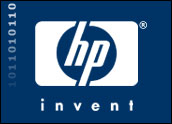 Hewlett-Packard said Monday longtime Chief Financial Officer and Vice President Bob Wayman will retire at the end of the year, cutting another tie from the original HP.
Wayman, 61, joined HP in 1969, serving first as an accountant before making his way up the ranks. He's held the CFO title since 1984 and served as interim CEO after the departure of Carly Fiorina and before current CEO Mark Hurd took the helm.
HP announced the change, including naming a 20-year veteran of the company to succeed Wayman, a day before it was scheduled to hold its annual meeting with financial and industry analysts.
HP said Wayman will remain available through the end of March to aid with the transition and will keep his seat on HP's board until its next annual meeting, which is also in March.
"Bob Wayman is one of the most distinguished CFOs in America, and he will leave behind an outstanding record as a corporate leader, as a finance executive and as a mentor to countless people with whom he has worked during his 37 years at HP," Hurd said. "He has contributed greatly to HP's success, and I am particularly grateful for the counsel and support he has provided to me."
There is no indication that Wayman's departure is in any way connected to the scandal that has dogged HP since earlier this year, when it was forced to admit spying on board members and journalists in an attempt to identify the source of leaks from the company.
That scandal has resulted in the resignations of several top executives and three board members, including former Chairman Patricia Dunn, who still faces criminal charges in connection with the use of pretexting during the investigation.
Replacement Ready
Shares of HP traded higher in midday action Monday, suggesting that investors were taking the departure in stride. The company's shares were up 1.1 percent to US$40.01.
HP said it already had selected a successor to Wayman, as well, naming current Treasurer and Senior Vice President Cathie Lesjak to the post.
"Cathie Lesjak is a seasoned executive with an exemplary track record who knows HP from the ground up," said Hurd. "She is the best qualified person for this job, and I have every confidence that she will be an excellent CFO."
Wayman was credited with being a steadying force at HP during the turbulent period after Fiorina was forced to resign, and before Hurd came aboard and began the turnaround plan that is now well under way and getting rave reviews.
In fact, HP disclosed in a regulatory filing at the time, that it paid Wayman a bonus of $3 million for his two-month stay in the CEO's role. The company also credited him with helping to keep major customers and those considering major purchases calm during the transition.
Steadying Force
Wayman was also seen as a steadying force during the brutal proxy fight for the company that resulted, after months of delays and legal wrangling, in HP's $19 billion acquisition of Compaq in 2002.
Moreover, the importance of CFOs has grown in recent years, particularly since the advent of Sarbanes-Oxley and other reforms put in place after the Enron and WorldCom scandals, which have put more responsibility for assuring the accuracy of financial data on CFOs and other top executives.
Wayman has been a "steadying force" at HP through "a period of massive change," Enderle Group Principal Analyst Rob Enderle told the E-Commerce Times.
"I think you could argue that HP has been through nearly as much change in the last 10 years as it did in its first ten years," he said. "He is one of the best CFOs in the business and probably knows HP better than any other living executive and I doubt we'll see his like again [at HP]."
Wayman's departure was announced less than a week after HP said it would settle charges with the state of California related to the boardroom spying scandal. Even though he sat on the board during the time the leak investigation occurred, Wayman avoided direct involvement with the scandal.
Still, the grind of the scandal may have convinced him it was time to retire, Enderle noted.
"Everyone on the board was tainted by that, [but] there was no indication that Bob was blamed for any aspect of that and he was instrumental in the changes that happened afterwards," Enderle explained.
"That kind of thing, however, can take the fun out of a job and it may have reminded him that there were other things he had planned to do at this time," he added. "Given we knew Bob intended to retire once the merger was settled and that he stayed longer than it appeared he wished to, this actually seems to be a simple retirement this time."