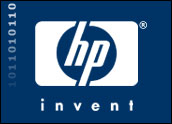 A two-month-old shareholder lawsuit alleging that Hewlett-Packard's boardroom spying scandal cost investors millions of dollars was amended this week to add claims of insider trading.
The suit, filed in California's Santa Clara County Superior Court on behalf of all HP shareholders, had previously alleged breach of fiduciary responsibilities by top HP executives, claiming that in the process of using spy-like tactics to ferret out boardroom leaks, executives damaged the company.
New Charges
Now, the suit also alleges that executives who knew about the probe sold millions of dollars worth of stock before news broke.
The added charge ratchets up the stakes in the suit, and involves CEO Mark Hurd more directly, saying that he was one of eight executives who unfairly enriched themselves by selling a total of US$41.3 million worth of HP shares during a two-week period just before the boardroom drama became public.
The lawsuit alleges that the two-week run-up to the news breaking represents the busiest period of insider stock trading by top HP brass in five years.
HP issued a statement saying it intended to "defend itself vigorously," and said it believed the new charges were baseless and represent a "transparent effort to exploit issues related to HP's recent investigation for personal gain."
HP shares fell initially in early trading Friday as news of the new charges spread, but by midday had climbed back into positive territory at $39.51.
Buybacks Eyed
Surprisingly, HP's stock has weathered the scandal without much damage, trading Friday within 75 cents of its 52-week high price.
The shares did not tumble when the spying — which included the use of pretexting to obtain the phone records of board members and some reporters — first became public, or when HP Chairwoman Patricia Dunn resigned, or when a slew of top HP executives appeared before Congress. Also, many of them refused to testify by invoking their Fifth Amendment right to avoid self-incrimination.
The expanded lawsuit now alleges that one of the reasons why the stock was so resilient is that HP itself was a major buyer. The Board of Directors had approved a $10 billion stock buyback program, which was renewed in late August with a commitment of up to $6 billion.
The suit alleged that the move came when the board was aware the spying would soon become public, and was in part an attempt to "keep the company's stock price propped up while insiders were selling."
"Defendants knew that the market's perception of HP would be significantly damaged when (not if) the market became aware of the full extent of distrust and acrimony among Board members, the outlandish smear campaign tactics the acrimony had spurned, and the illegality of the investigatory tactics being utilized," the lawsuit read in part.
HP's fundamental business strength has kept its stock strong. In the past year, it has regularly posted results that best its main rival, Dell.
Earlier this fall, major market research houses said HP reclaimed the title of world's largest PC maker, wresting it back from Dell, which is dealing with its own internal scandal as well as business execution issues.
"For the most part, the scandal has been a distraction and a nice media-friendly side show," said Gartner Vice President Martin Reynolds. "It hasn't gotten to the point where it has become something that posed a risk to HP's strong and growing business."
One reason for that has been Hurd's ability to remain above the fray. The CEO, who replaced Carly Fiorina after she was forced out by the board of directors, has been credited with formulating a strong turnaround plan for HP and then executing it effectively.
Hanging On
In addition to adding the new allegations, the lawsuit was amended to include charges against Dunn, who has also pleaded not guilty to criminal charges of fraud stemming from the use of pretexting. In a statement, Dunn's attorney emphasized that Dunn was not among those accused of insider trading.
"Pattie Dunn has always had faith in HP and its future, and has never sold any of her Hewlett-Packard stock," said attorney James Brosnahan of Morrison & Foerster.
HP appears to be poised to maneuver its way through the scandal without major damage to its business or reputation, according to Reynolds, but the story has become an important lesson for other corporations, where the tactics HP used are widely employed.
HP has also gained from Dell's stumbles, which have coincided with the spying revelations. "Under different circumstances, HP may have been hurt more, but it appears the revelations are now just about all out and that they will not damage HP significantly," Reynolds added.